Venezuelan Oil Company Looking To Sell Its U.S. Arm, Citgo, For No Less Than $10B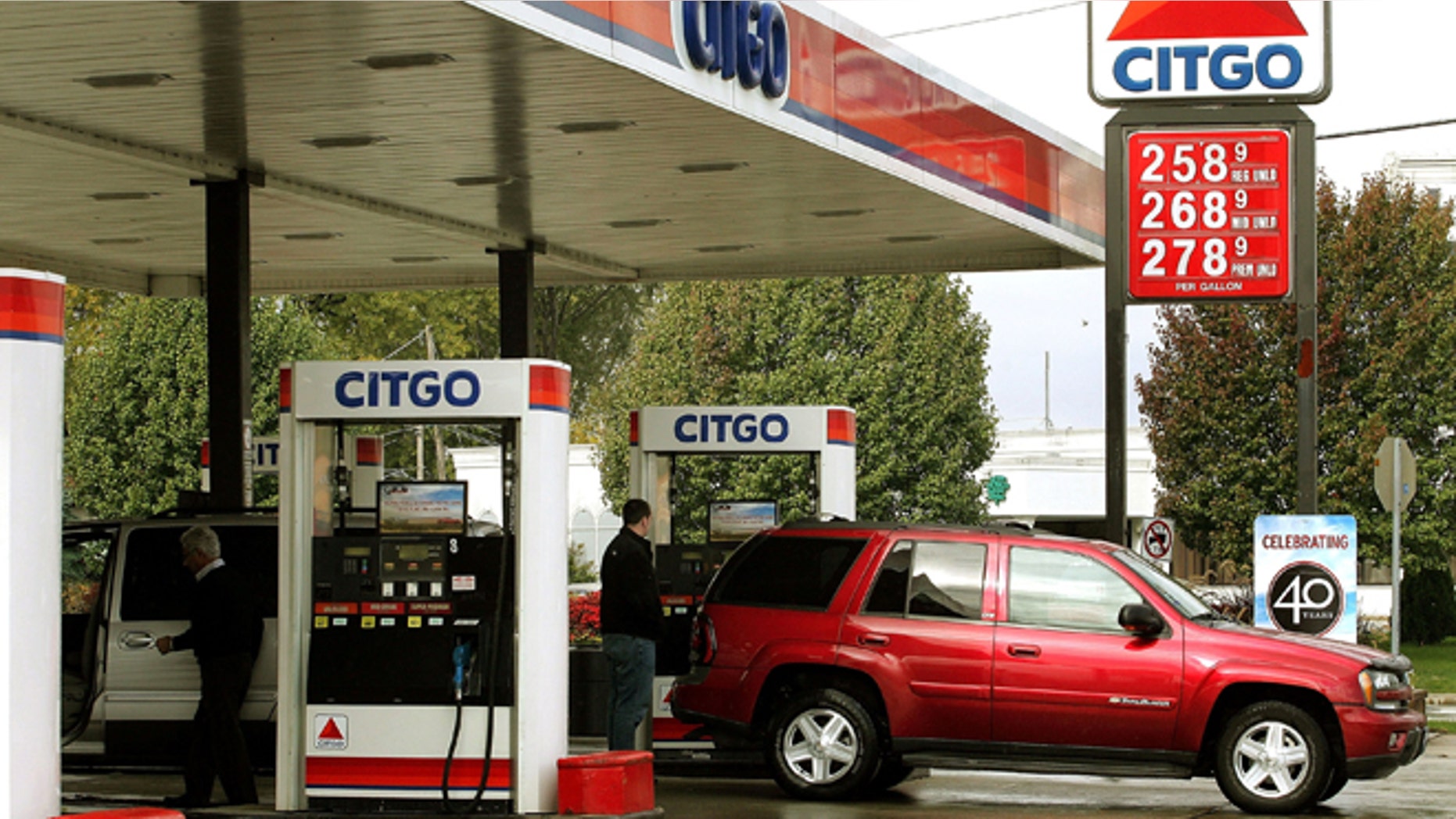 Venezuela is considering selling its oil refining and distribution network in the U.S., Citgo, amid a worsening economic crisis.
Analysts say the proposed sale reflects the socialist government's urgent cash shortage.
Last week, state-owned parent company Petroleos de Venezuela (PDVSA) signaled its interest in a finding a buyer for the U.S.-based Citgo Petroleum Corp. in a bond prospectus. On Tuesday, Oil Minister Rafael Ramírez confirmed Venezuela would sell Citgo if the price was right.
Ramírez added that the country would not sell its oil refining and marketing assets in the U.S. for anything less than $10 billion.
"Their value is much, much more," he said, according to Bloomberg. "We are not a refining company, we're an oil producing company."
Citgo, the Houston-based subsidiary of PDVSA, owns three refineries capable of handling about 749,000 barrels a day in Louisiana, Texas and Illinois. It also sells gasoline through about 6,000 stations and donates heating oil to 200,000 low-income families during winters.
The company has long been an unloved stepchild of the revolution. Former President Hugo Chávez called Citgo a "bad business" and repeatedly floated the idea of selling U.S. petroleum assets, most recently in 2010.
It's also been a political tool. Venezuela has used Citgo to give families across the U.S. free heating oil during the winter months.
The company last year reported sales of $42.3 billion and earnings – before interest, taxes, depreciation and amortization – of $1.8 billion, according to the bond prospectus.
"Our situation is not like many analysts have said, claiming that we need fiscal revenues," Ramírez said. "We are doing well with our fiscal revenues from the oil sector."
Venezuela is Latin America's largest oil exporter. In 2003 it sent abroad roughly 1.8 million barrels a day, but production has steadily declined in recent years. Global prices for crude are also lower as hydraulic fracturing technology boosts supplies in the U.S. at a time when Europe's economic woes and weaker growth in China are limiting global demand.
Analysts said Venezuelans are now feeling the financial stresses that worsened when President Nicolás Maduro defeated Gov. Henrique Capriles by a razor-thin margin to succeed Chávez, following his death from cancer in 2013. Faced with growing spending demands spurred by 54 percent inflation, the state agency that administers the nation's dollars has been restricting access to hard currency to pay suppliers overseas. That has pushed the value of the dollar in the black market to 10 times its official rate and led to record shortages of everything from toilet paper to cooking oil.
The Associated Press contributed to this report.
Follow us on twitter.com/foxnewslatino
Like us at facebook.com/foxnewslatino