Venezuelan line up to change money as country allows dollar to trade at near black market rate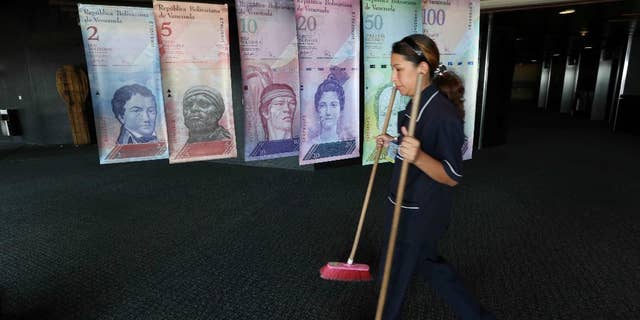 CARACAS, Venezuela – Venezuelans are lining up to change money as the country allows banks and money exchangers to trade dollars at a rate near the country's black currency market.
The South American country debuted a new exchange system last week aimed at easing the country's economic crisis. Last week, the system went into effect for foreign credit cards. On Thursday, Venezuelans got their first crack at trading local cash for paper dollars.
In downtown Caracas, waited for hours to change money. Some cited their eagerness to protect their savings from Venezuela's runaway 68 percent inflation.
The new market sets the exchange rate at about 170 bolivars to the dollar. That compares with 6.3 and 12 bolivars per dollar for priority imports and 190 bolivars on the black market.