Venezuela has become so violent, few dare to play Pokémon Go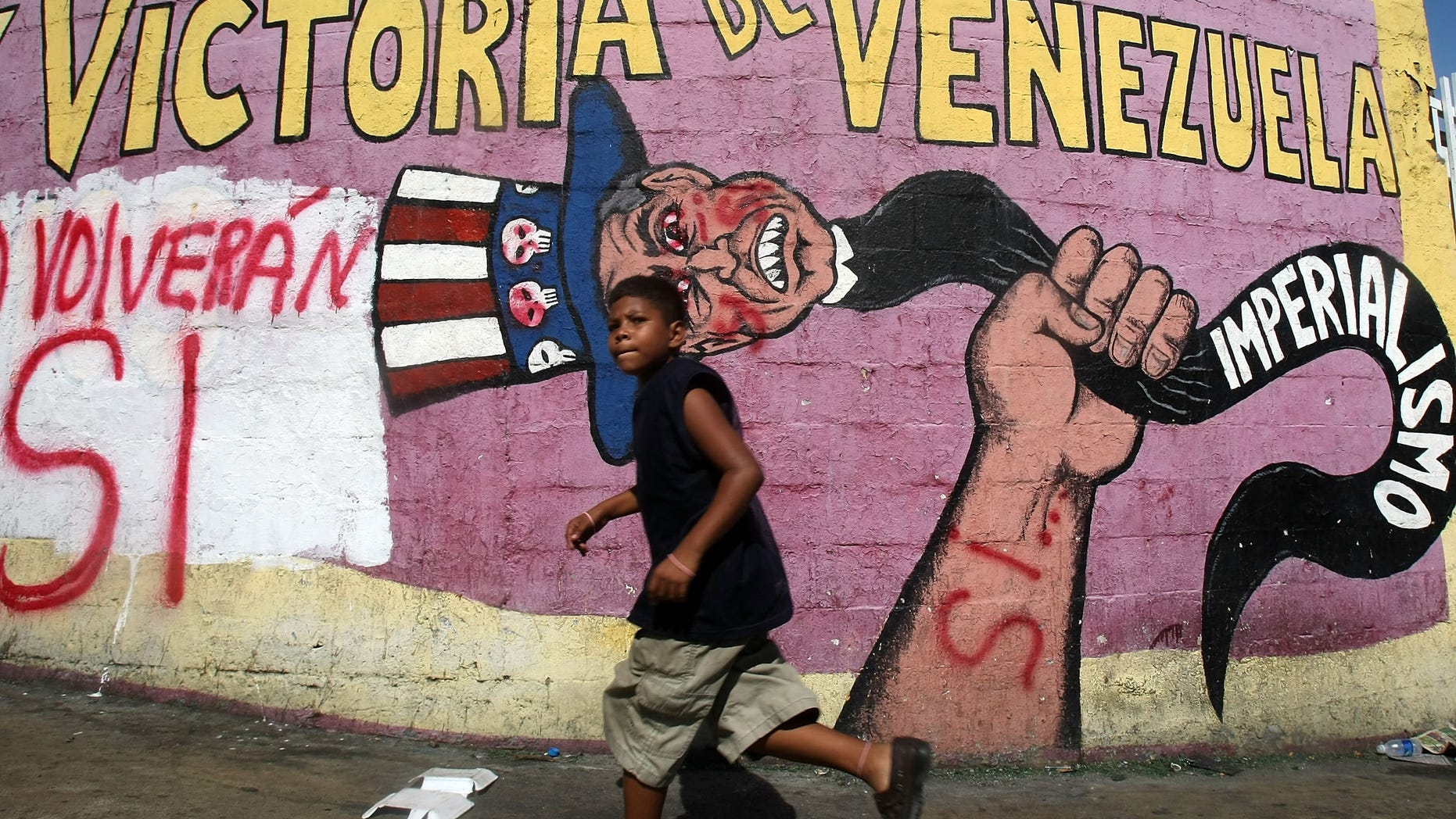 Caracas, Venezuela – One of the most generous Pokemon Go "gyms" in Caracas is located just outside the Lider mall, but nobody dares go there with a cellphone.
In a country where 3,000 cellphones are stolen every day, walking around with a handheld device out does not seem like a good idea, least of all in the low-income area where Lider is located.
"I have only seen two or three people playing each day, and they try to do it as close to the mall entrance as possible. This is not a safe area," said Daniel Hernandez, a mall cop.
"Playing a game like this one is a terrible idea in Venezuela," added Luis Izquiel, a local lawyer and criminologist. "Many of the murders occur during robberies," he told Fox News Latino.
According to the National Observatory of Violence, 27,875 people were killed in Venezuela in 2015. In 1999, the year Chavismo took power, the number was 4,550.
Understandably, a vast majority of Venezuelans live in fear these days. According to a Gallup poll conducted worldwide and released last week, only 14 percent of those surveyed said they felt safe walking alone at night. It was the lowest number in the world, even behind nations in war such as Syria and Afghanistan — both scored 32 percent.
Eleonora Silva, a 35-year-old Pokemon gamer, is one of those that feel insecure. Despite being an avid fan, her playing time is painfully limited because of safety concerns.
"It's frustrating," she told FNL, "but recently I was robbed and I still feel a little bit paranoid. I am playing only in closed areas and inside a car."
As a result, she hasn't been able to battle other players because in order to do that you need to walk into a gym and most of them are located in public areas.
"Near my house there is one [gym] close to a police station, but here you cannot trust police either," Silva said. Indeed, according to the Gallup poll, only 19 percent of Venezuelans said they trusted police officers — another worldwide low.
The new normal in Caracas and other main cities has completely transformed people's nightlife, which used to abound in late-night parties.
An investigation released in May by Universidad Catolica Andres Bello found that 63 percent of Venezuelans have changed or restricted recreational activities because of the insecurity.
More than 70 percent said they were afraid of being targets of a robbery while out or in public transportation. Fifty-eight percent said they feel fear even in their own homes.
"People changed their way of life and many have left the country for that reason," said Izquiel, the criminologist.
Malls that traditionally opened until 9 p.m. now close at 8 p.m. or even 7 p.m. Theaters schedule movie screening and plays until 10 p.m. the latest.
In the 17 years of Chavismo, the government has appointed 16 different Interior ministers, 12 of them from the ranks of Venezuela's National Army.
"Security plans have no sense of continuity because each new official arrives with his own agenda. No public policy can work like that," Izquiel said.
Just last week President Nicolas Maduro appointed Gen. Nestor Reverol to that office, despite being investigated by the U.S. for alleged drug trafficking activities.
"With those allegations, [Reverol] will have a hard time coordinating efforts with foreign agencies and polices, which could make the situation even worse," Izquiel warned.