Venezuela Expels 2 US Diplomats; Vice President Claims Hugo Chavez was Poisoned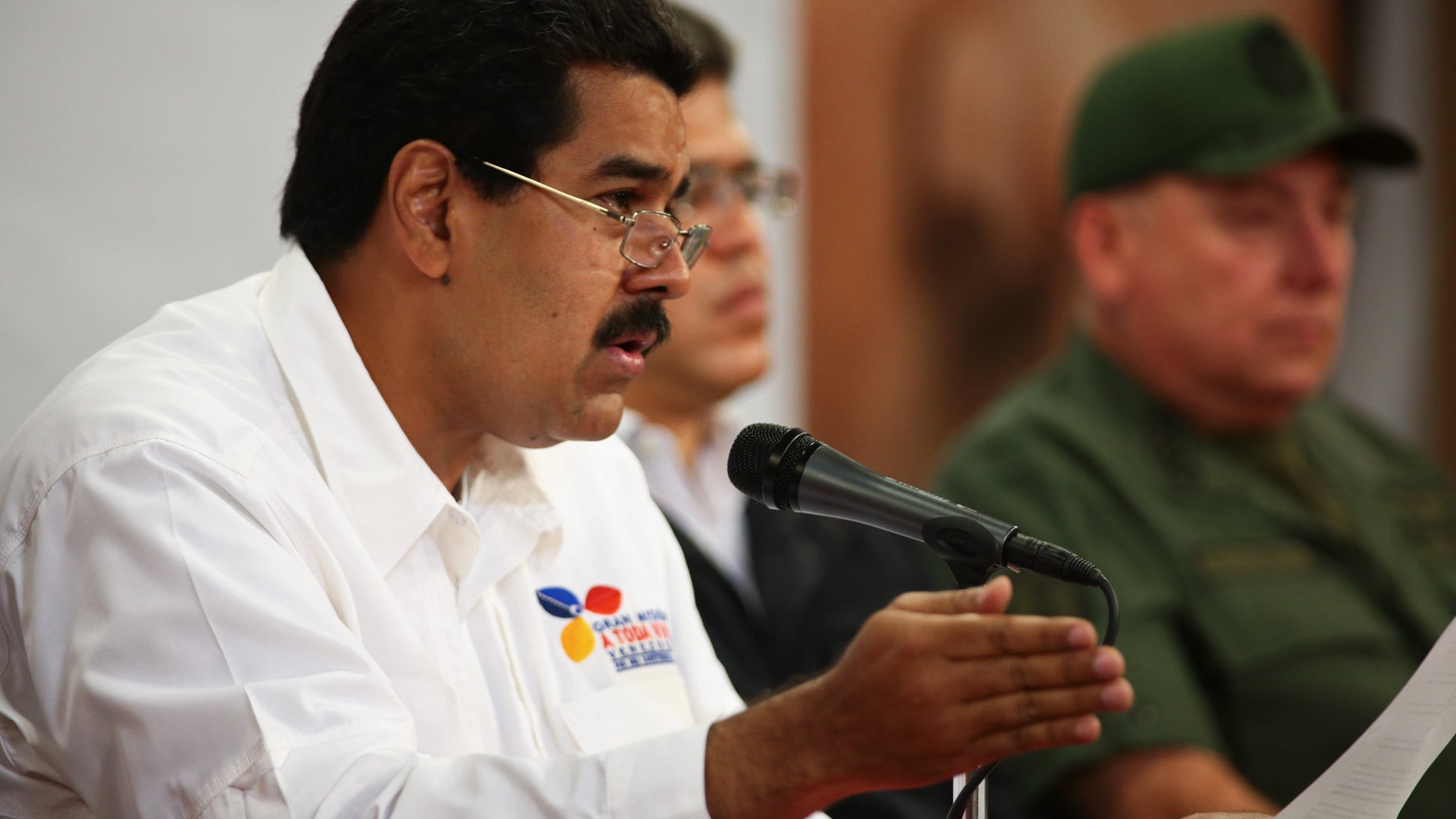 After reiterating that President Hugo Chávez's health is looking grave, Venezuela's vice president lashed out at the country's "enemies" and expelled two U.S. diplomats whom he accused of spying on the country's military.
At a press conference on Tuesday, Vice President Nicolás Maduro also pointed to the U.S. and other foreign countries of somehow poisoning Chávez with cancer.
Following a lengthy introduction of numerous officials in attendance, Maduro said U.S. military attaché David Delmonaco will be expelled from the country for conspiring against the government and the armed forces. Greg Adams, spokesman for the U.S. Embassy in Caracas, confirmed the attaché is Delmonaco, but had no immediate comment.
"I'm sure we will be formulating some sort of response from Washington," he said.
"He has been thrown out. He's got 24 hours to leave Venezuela. Our national Armed Forces must be respected. We've already legally notified the American government," Maduro said, as quoted in the leading Venezuelan newspaper, El Universal.
Foreign Minister Elias Jaua also announced the expulsion of a second U.S. official, also a U.S. Air Force attache.
"We're after other forces that are also conspiring in this poisonous effort. They're trying to create disruption. They have taken all possible measures to hurt our economy," Maduro said.
The Pentagon did not comment, though it confirmed the expulsions.
"We are aware of the allegations made by Venezuelan Vice President Maduro over state-run television in Caracas, and can confirm that our Air Attache ... is en route back to the United States," said Army Lt. Col. Todd Breasseale, a Pentagon spokesman.
Maduro made his speech only hours after the country's Communications Minister, Ernesto Villegas, announced that Chávez is suffering from "a new, severe" respiratory infection which has made breathing more difficult.
Chávez has battled an unannounced form of cancer since 2011 and has deteriorated rapidly since his reelection in November, with many pundits claiming he is near his death.
Continuing his assault on the U.S. and other foreign governments, Maduro broached the idea that Chávez was poisoned or somehow infected with the infection by "enemies," such as the United States.
The vice president compared Chávez's sickness to that of the former Palestinian Liberation Organization's leader Yasser Arafat.
"We have no doubt that Commandant Chávez was attacked with this illness, we have not a single doubt," Maduro said. "The established enemies of our land specifically tried to harm the health of our leader."
Maduro said he will order the creation of a "scientific commission" to look at this alleged conspiracy that Chávez was sickened through medical means.
"We already have leads, which will be further explored with a scientific investigation," Maduro said.
Arafat died in 2004, less than a month after coming down with "flu-like" symptoms. Conspiracy theorists and some Palestinian leaders suggest that Arafat was poisoned medically by Israeli operatives.
"There have been too many cases throughout history, including the most recent, of the Palestinian leader, Yasser Arafat, it's widely known that was poisoned medically."
The U.S. government may be mum so far, but Latin American experts were quick to dismiss Maduro's speech as wild and nonsensical.
"This clown show demonstrates that these guys are amateurs and play their hands too easily," said Chris Sabatini, an analyst for America's Society/Council of the Americas, a think tank in New York City.
It's poorly executed plan for a post-Chávez Venezuela, Sabatini said.
"This is a desperate government peddling in absurdities," he said."They needed some sort of cover and now they don't know what to do."
Adam Isacson, a researcher at the Washington Office on Latin America, said the timing of the accusations was meant to reassure the Venezuelan people that, despite his face having virtually from public sight, Chávez's revolution continues on track.
"Maduro is trying to assert himself as a leader. This could be seen as the first move in the next election," Isacson said.
"Maduro now has a lot more freedom to act," Isacson said of the expulsion. "Clearly Hugo Chávez with a tube down his throat did not order this."
Chávez has run Venezuela for more than 14 years as a virtual one-man show, gradually placing all state institutions under his personal control. But the former army paratrooper, who rose to fame with a failed 1992 coup, never groomed a successor with his force of personality.
The Associated Press contributed to this report.
Follow us on twitter.com/foxnewslatino
Like us at facebook.com/foxnewslatino