Venezuela Evicts 3,000 Squatters From Famed 'Tower Of David' Skyscraper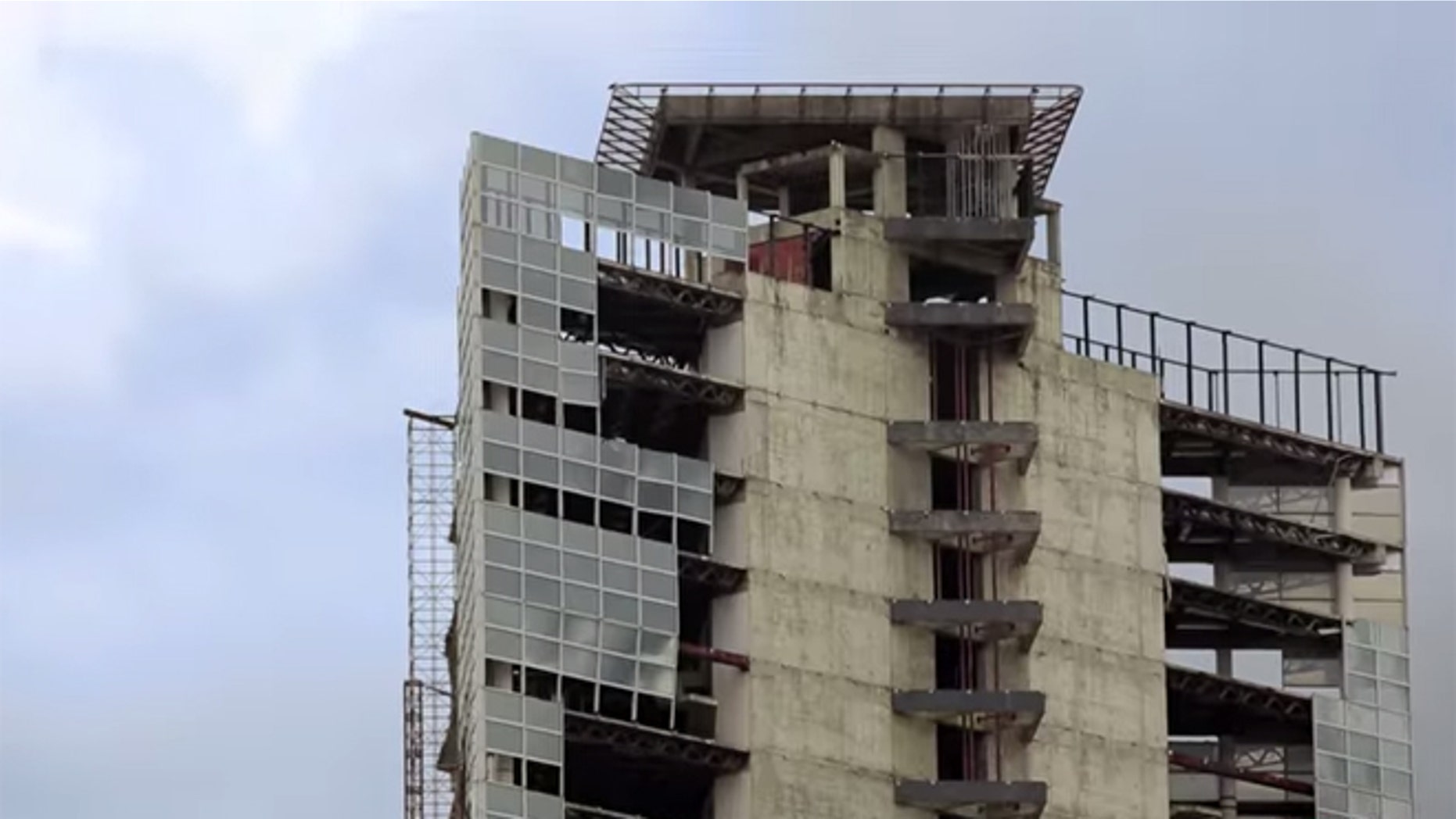 The Tower of David – the half-built, 45-story skyscraper that looms over the Caracas skyline – was raided on Tuesday by Venezuelan soldiers and officials in an attempt to move some 3,000 squatters that had been calling the building home.
The skyscraper, long seen as an indication of Venezuelan financial mismanagement and a symbol of the so-called property invasion movement under late leader Hugo Chávez, was built in 1994 as a banking center but construction was abandoned and it soon became home to the thousands of people who were eventually evicted peacefully on Tuesday.
"Necessity brought me here, and the tower gave me a good home," Yuraima Parra, a mother of an infant girl told Reuters as soldiers loaded her possessions into a truck. "I was here for seven years. I'm going to miss it, but it's time to move on."
Residents of the tower were told that they were being relocated to a new home in the town of Cua, south of Caracas, as part of the socialist government of Venezuela's Great Housing Mission project that was championed by Chávez.
The tower was named after its developer David Brillembourg, a financier and horse-breeder.
Reports varied about life inside the Tower of David, with some residents claiming it functioned as a modern commune with squatters creating well-maintained living spaces, rules for cleaning and schedules posted on floors.
Police and some Caracas residents, however, thought of the place as a drug den filled with gangsters and riddled with safety hazards. There were deaths from people falling from exposed ledges, electricity and water service was spotty and it had no elevators – people were forced to walk up and down the darkened stairs of the skyscraper.
While there's a debate about what life was like inside the tower, nobody is disputing the view, which competes with some of Caracas' most-expensive apartments.
"The view was so beautiful," Robinson Alarcon, who spent five years on the ninth floor, told Reuters.
The view and the unique use of space in the building drew international attention. One exhibition about it won a prize at the 2012 Venice Architecture Biennale.
While the government of President Nicolás Maduro has not said what will happen to the iconic structure, it was reported that Chinese Bank had bought the building and wanted to return it to its original purpose.
"The tower does not meet the minimum conditions for safe, dignified living," Ernesto Villegas, minister for the transformation of Caracas, told reporters as he declined to speak about its future.
Housing for Venezuelans has been a contentious issue in the country ever since Chávez announced the "Great Venezuelan Housing Mission" to build or refurbish more than 250,000 housing units in 2012 for low-income families. The number was dropped to 150,000 in 2013.
When Chávez was sworn in as president in 1999, the country was already suffering a major housing shortage, a problem that grew from heavy migration to urban slums and a construction industry that had focused on building homes largely for the middle class and the affluent, many who ended up fleeing the country to escape from the socialist regime.
The country's housing deficit has long been more severe than those of many other Latin American nations, said Paulina Villanueva, who heads the Villanueva Foundation, a Caracas-based think tank that analyzes urban planning.
The problem goes back to the 1940s and '50s, when the growth of Venezuela's oil industry and the decline of its farming economy prompted many to migrate to the cities in search of jobs, Villanueva said. She said that for much of Chávez's presidency, the government seems to have had priorities other than the housing crisis.
Many poor Venezuelans live crammed in slum housing with zinc roofs, sometimes lacking running water. Others have seized abandoned buildings where they live as squatters.
Follow us on twitter.com/foxnewslatino
Like us at facebook.com/foxnewslatino