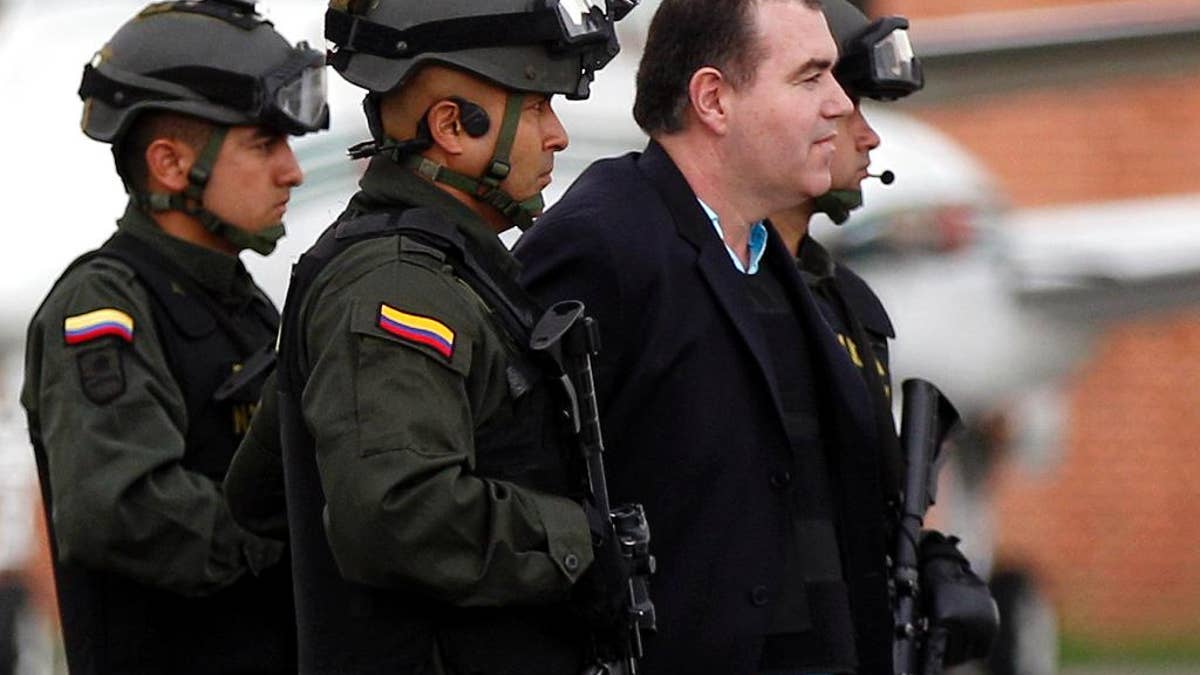 CARACAS, Venezuela – Venezuelan authorities have arrested a judge less than 24 hours after he issued a sentence in a high-profile drug trafficking case that prosecutors say is too lenient.
The state prosecutor's office says Ali Fabricio Paredes will face charges related to favoritism in the case of a drug kingpin.
On Tuesday, Paredes sentenced Walid Makled to 14 years in prison, drawing immediate objections from prosecutors, who say they will appeal.
The kingpin's arrest in Colombia trigged a tug-of-war between Venezuela and the U.S. Both countries wanted to try him, but he was ultimately extradited to Venezuela.
Paredes' detention recalled the case of Maria Lourdes Afiuni, who was jailed in 2009 after then-President Hugo Chavez objected to her freeing a banker. Her ongoing trial has sparked international condemnation.