Van Gogh cut off more than just his earlobe, new evidence shows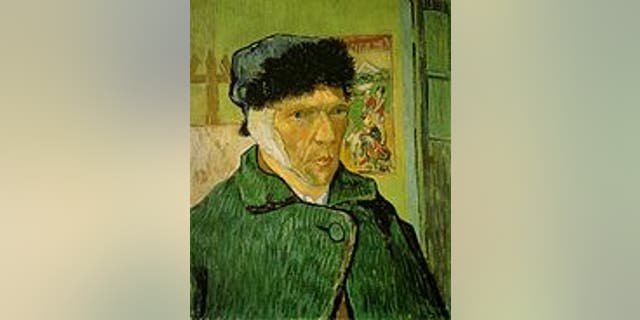 NEWYou can now listen to Fox News articles!
Artist Vincent van Gogh, who famously chopped off his left ear in 1888, likely cut off more of the appendage than was previously thought, according to a recently uncovered note revealed in a book published Tuesday.
According to The Globe and Mail, the event -- the aftermath of which is portrayed in van Gogh's "Self-Portrait with Bandaged Ear" – was the subject of much debate among scholars, most of whom believed van Gogh had chopped off just a small part of his earlobe.
But amateur historian Bernadette Murphy recently discovered a drawing by the doctor who apparently treated van Gogh which shows the artist likely cut off his entire ear, slicing off everything except for the small nub of his left lobe.
The illustration is included in Murphy's book, "Van Gogh's Ear." It shows a page ripped from a prescription pad, on which the doctor drew, in black ink, a picture of the artist's ear before he cut it off with a razor. The drawing shows the image of an ear, with a dotted line showing the trajectory of the cut.
The note has "Docteur Rey Felix, 6 Rampe Du Pont, Arles-Sure-Rhone," at the top.
CLICK HERE TO SEE THE ILLUSTRATION OF VAN GOGH'S INJURY
The story goes that in December 1888, van Gogh, who was 35 at the time, severed his left ear, which he then washed, wrapped in newspaper and gave to a prostitute as a gift while living in Arles, where the artist called home since February of that year. Murphy's research has revealed new details regarding the events of that night, including the identity of the woman who was given the ear and that she was a chambermaid, not a prostitute, the Globe and Mail reports.