US, Russia deny report of deal to give Syria's Assad refuge in another country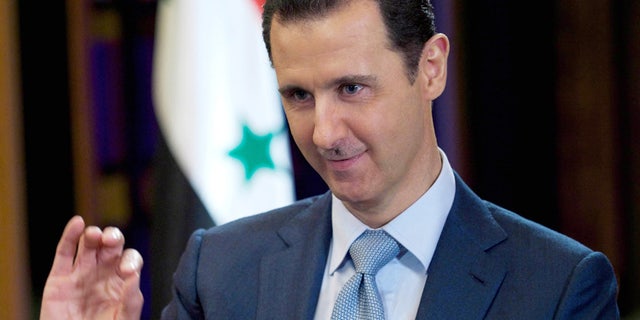 The U.S. and Russia hit back Thursday against a report claiming embattled Syrian President Bashar Assad will be given refuge in another country as part of an agreement between Washington and Moscow on the future of Syria's peace process.
The al-Hayat newspaper, citing an unnamed senior diplomatic source with knowledge of the alleged agreement, said U.S. Secretary of State John Kerry has already told several Arab countries about the plan.
The source also said the agreement was welcomed by members of the U.N. Security Council, the Jerusalem Post reported.
But U.S. and Russia later denied that any agreement was in place.
"This report is not true," said State Department Spokesman John Kirby. "The U.N. continues to lead negotiations on a political transition between the Syrian parties, which will resume in mid-April."
Kremlin spokesman Dmitry Peskov, in a conference call with reporters, said "Al-Hayat published information which does not correspond to reality," according to Reuters.

Meanwhile, defense officials tell Fox News that despite recent claims from Russian President Vladimir Putin that Russia was pulling out of Syria, there are now more Russian helicopters in Syria than at any time since airstrikes began in late September
Though Russia has flown roughly half of its fixed wing jet aircraft back to Russia, it has deployed additional attack helicopters to Syria. Some of these new helicopters include state-of-the art Russian gunships seeing combat for the first time. Russia has not removed any of its tanks, artillery or missiles it sent to Syria late last year.
Russian fighter jets flew bombing missions for Assad's army in their defeat of ISIS forces in Palmyra earlier this week.
More than 250,000 Syrians have been killed and nearly half of all Syrians have been forced from their homes in the bloody conflict, the U.N. says.
Fox News's Lucas Tomlinson contributed to this report.