US official says IS has lost half its territory in Iraq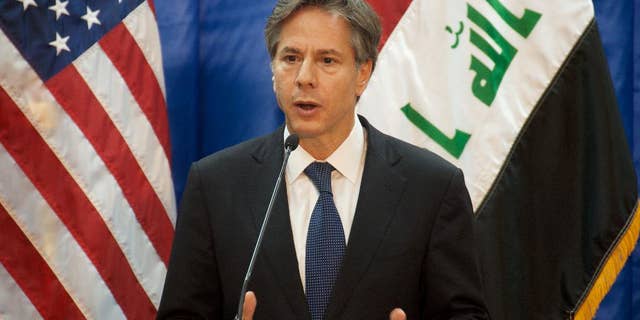 BAGHDAD – A senior U.S. official says Iraqi forces backed by the U.S.-led coalition have retaken half the territory the Islamic State group once held in the country.
Deputy Secretary of State Antony Blinken also announced $181 million to address a humanitarian crisis that has festered in Iraq despite progress on the battlefield. He spoke during a visit to Baghdad on Wednesday.
IS has suffered a series of defeats in Iraq in recent months but still controls Mosul, the country's second-largest city. U.N. and U.S. officials fear that another 1 million people could be displaced by the expected operation to retake the city.
IS swept across northern and western Iraq in the summer of 2014. At the height of its power, the group controlled a third of the country.