US interrogation team in Iraq to grill wife of ISIS leader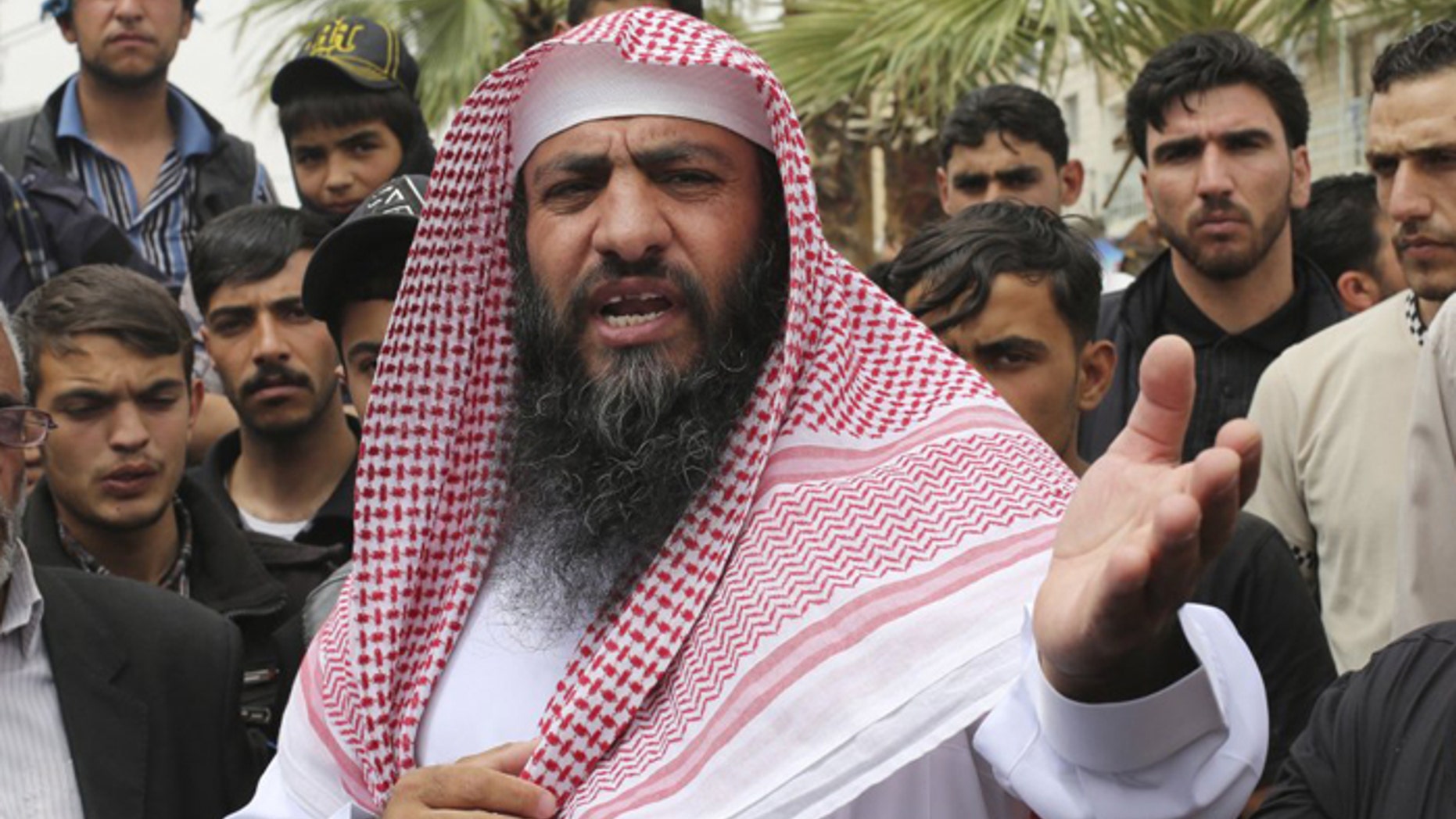 A special team of CIA, FBI and Pentagon interrogators has been dispatched to Iraq to grill the wife of the key ISIS leader killed in a daring commando raid last Saturday -- but sources told Fox News that the questioning, which will include queries about murdered American aid worker Kayla Mueller, will stop short of using rough techniques.
"We are not going to be slapping her around," the official said, but would not disclose any more details.
Umm Sayyaf, the wife of Abu Sayyaf, was captured in the raid by the U.S. Army's elite Delta Force in eastern Syria and whisked away to an undisclosed Iraqi facility where the U.S. High Value Interrogation Group is questioning her. Pentagon spokesman Col. Steve Warren said Umm Sayyaf will be questioned "about ISIL's hostage operations," amid reports that she may have been involved in the captivity and torture of Mueller and a Yazidi woman kept as a sex slave by Abu Sayyaf.
Mueller, from Prescott, Ariz., was captured by ISIS in August 2013 in Aleppo, Syria. In February, ISIS released a statement claiming that she was killed in a Jordanian airstrike in Raqqa.
"We are not going to be slapping her around."
In addition to taking out a key ISIS leader and the man responsible for the terrorist army's black market oil trade and capturing his wife, the raid netted a "treasure trove" of sensitive information, according to Rep. Mike McCaul, R-Texas. Officials believe the terrorist leader's wife may know even more about ISIS' operations.
The so-called "enhanced interrogation" techniques, such as waterboarding, used on Al Qaeda detainees like 9/11 mastermind Khalid Sheikh Muhammad, have been ruled out.
The High Value Interrogation Group, comprised of CIA, FBI and Pentagon operatives, is typically deployed on ships transporting detainees to U.S. facilities, including Guantanamo Bay. Should Sayyaf ask for a lawyer, the team is required to stop questioning and provide one.
The Delta Force commandos slipped across the border from Iraq under cover of darkness Saturday aboard Black Hawk helicopters and V-22 Osprey aircraft, according to a U.S. defense official knowledgeable about details of the raid. The U.S. team killed Sayyaf and 11 other ISIS fighters and captured his wife. While no Americans were injured or killed in the operation, some of the fighting was hand-to-hand and Sayyaf used women and children as human shields, sources said..
"It was a real firefight -- a no kidding, old school firefight," a senior defense official said.
Sayyaf, a Tunisian whose real name was Fathi ben Awn ben Jildi Murad al Tunisi, was a senior ISIS leader whose roles included overseeing illicit oil and gas operations -- key sources of revenue for the terror group, according to the White House. He also was allegedly involved with the group's military operations.
Cellphones and laptops were seized in the operation and are now being analyzed for intelligence. U.S. officials said it was likely, given Abu Sayyaf's position, that he knew about more than just the financial side of the group's operations and also was targeted for his known association with the group's leader, Abu Bakr al-Baghdadi.
Fox News Channel's Lucas Tomlinson, Jennifer Griffin and Catherine Herridge contributed to this report