US diplomats say Assad showing new strength against fractured opposition, but must resign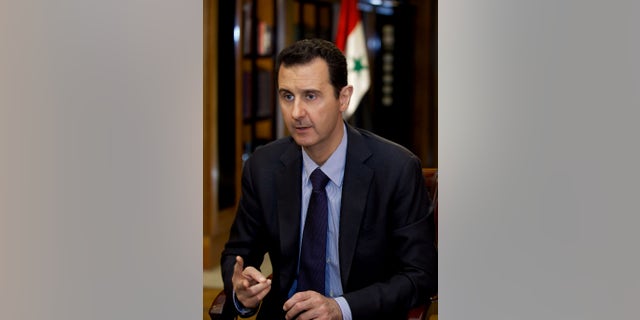 PARIS – Violent extremists who seek to overthrow Syrian President Bashar Assad (bah-SHAR' AH'-sahd) may instead have hurt negotiations to replace him.
That's frustrating Western diplomats who continue to push for Assad's ouster as a necessary part of a peace agreement in the Mideast nation's bloody civil war.
Bolstered by infighting among Syrian opposition groups — including some linked to al-Qaida — U.S. officials say Assad has a stronger grasp on power now than he did just months ago.
How to persuade Assad to step down will be part of the focus Tuesday at a London meeting of 11 nations from the West and Mideast seeking a negotiated settlement to the war.
U.S. Secretary of State John Kerry says Assad's recent gains do not assure his future in a new government.