US businessman arrested in Russia on fraud charges, accused of embezzling $37M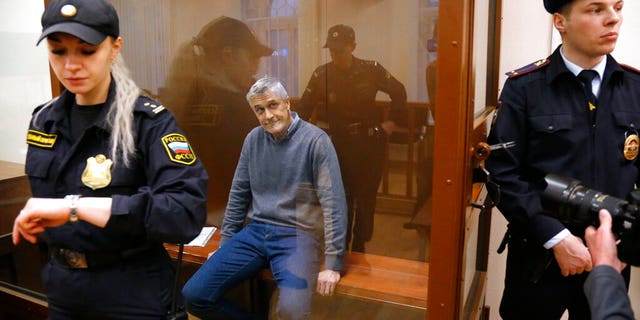 A U.S. private equity founder has been arrested in Russia on suspicion of fraud, a Moscow court said Friday.
Michael Calvey, one of the most prominent American business executives in Russia, was among five people detained in relation to the alleged embezzlement of $37.5 million.
Calvey's private equity firm, Baring Vostok Capital Partners, said the arrest is the result of a commercial dispute related to Russia's third-largest retail bank, Vostochny, in which the firm holds a stake.
A Moscow court on Friday afternoon ordered that he be held in detention for another three days.
RUSSIA REPORTEDLY DETAINS AMERICAN OVER SUSPECTED SPYING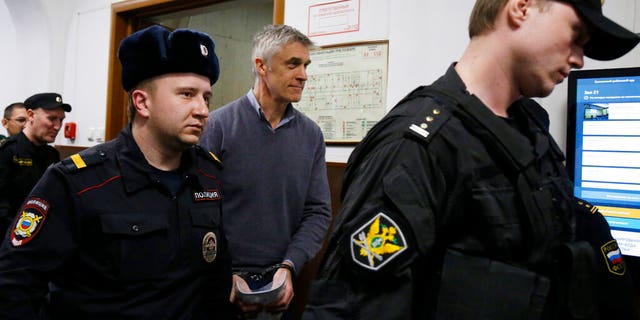 The punishment for fraud in Russia can be up to 10 years in prison.
Calvey, a U.S. citizen who grew up in Oklahoma, founded Baring Vostok in Moscow in 1994. The company claims it has invested $2.8 billion from North American pension funds and others into companies in Russia and across the former Soviet Union.
RUSSIA SENTENCES JEHOVAH'S WITNESS TO 6 YEARS IN PRISON FOR EXTREMISM
Calvey is the third Westerner to be targeted by Moscow in the past few months. Last week, a Russian regional court sentenced a Danish Jehovah's Witness to six years in prison after being found guilty of extremism.
CLICK HERE FOR THE FOX NEWS APP
In December, former U.S. Marine Paul Whelan was arrested and charged with espionage.