University of Texas Affirmative Action Case Back on US Supreme Court Agenda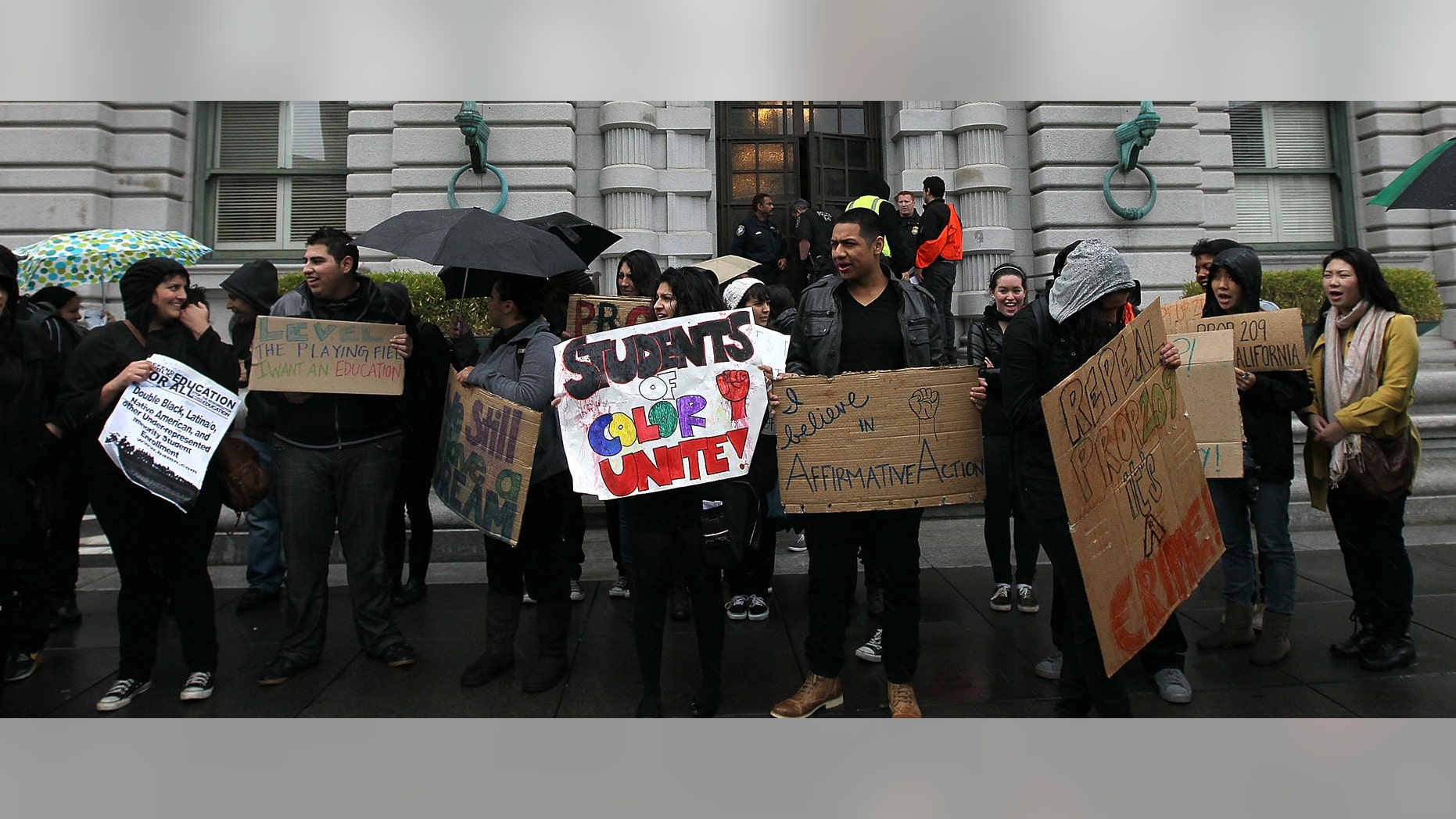 WASHINGTON – Race in university admissions will once again take center stage in the United States' highest court Wednesday, when it starts hearing a case by a white student denied a spot at the main campus of the University of Texas.
The U.S. Supreme Court returns to the issue of affirmative action in higher education for the first time since its 2003 decision endorsing the use of race as a factor in admissions. This time around, a more conservative court is being asked to outlaw the use of Texas' affirmative action plan and possibly to jettison the earlier ruling entirely.
The justices will be looking at the University of Texas program that is used to help fill the last quarter or so of its incoming freshman classes. Race is one of many factors considered by admissions officers. The rest of the roughly 7,100 freshman spots automatically go to Texans who graduated in the top 8 percent of their high school classes.
The challenge to the University of Texas program comes from Abigail Fisher, who filed a lawsuit with another woman when they were denied admission there in 2008. They contended the university's race-conscious policy violated their civil and constitutional rights. By then, the two had enrolled elsewhere.
The other woman has since dropped out of the case and the state has said that Fisher is a senior at Louisiana State University whose impending graduation should bring an end to the lawsuit.
The simplest explanation for why affirmative action is back on the court's calendar so soon after its 2003 decision in Grutter v. Bollinger is that the author of that opinion, Sandra Day O'Connor, has retired. Her successor, Justice Samuel Alito, has been highly skeptical of any use of racial preference.
Justice Anthony Kennedy, a dissenter in the 2003 decision, probably holds the deciding vote, and he, too, has never voted in favor of racial preference.
As a result, said Supreme Court lawyer Thomas Goldstein, "No matter what the court does, it is quite likely that the UT program is going to be in big trouble."
The challenge to the Texas plan has gained traction in part because the university has produced significant diversity by automatically offering about three-quarters of its spots to graduates in the top 10 percent of their Texas high schools, under a 1990s state law signed by then-Gov. George W. Bush. The admissions program has been changed so that now only the top 8 percent gain automatic admission.
More than eight in ten African-American and Latino students who enrolled at the flagship campus in Austin last year were automatically admitted, according to university statistics. Even among the rest, both sides acknowledge that the use of race is modest.
In all, black and Hispanic students made up more than a quarter of the incoming freshmen class. White students constituted less than half the entering class when students with Asian backgrounds and other minorites were added in.
"For decades, the defense of racial preferences was, 'We'd love to find a way to get diversity without using race, but it's just not possible. There's just no other way.' And Texas found another way," said Richard Kahlenburg, a senior fellow at the Century Foundation and prominent advocate of class-based affirmative action.
The university says the extra measure of diversity it gets from the slots outside automatic admission is crucial because too many of its classrooms have only token minority representation, at best. At the same time, Texas argues that race is one of many factors considered and that it "is impossible to tell whether an applicant's race was a tipping factor."
The Obama administration, 57 of the Fortune 100 companies and large numbers of public and private colleges that could be affected by the outcome are backing the Texas program. Among the benefits of affirmative action, the administration argues, is that it creates a pipeline for a diverse officer corps that it called "essential to the military's operational readiness." In 2003, the court cited the importance of a similar message from military leaders.
But lawyers for Fisher, of Sugar Land, Texas, said the race-blind method under which the university automatically admits most of its students has been successful. They say Fisher, who has since graduated from Louisiana State University, was excluded because of her race, and they point to a handful of African-American and Latino students who were admitted with lower scores than hers.
"If any state action should respect racial equality, it is university admission," Fisher's lawyers said in their written submission to the court.
The university says that a fuller picture of the process shows that white students with lower scores also were admitted, while many more minority students with higher scores than Fisher also were not offered admission.
Based on reporting by the Associated Press.
Follow us on twitter.com/foxnewslatino
Like us at facebook.com/foxnewslatino