UN stonewall on Haiti cholera epidemic starts to crumble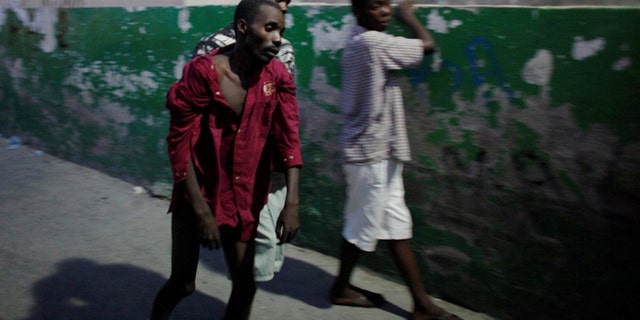 The United Nations' wall of denial concerning its responsibility for Haiti's six-year-old cholera epidemic—and claims of diplomatic immunity regarding the consequences-- appears to be crumbling.
In a statement issued Wednesday, a U.N. spokesperson declared that the world body "has become convinced that it needs to do much more regarding its own involvement" in the "initial outbreak" of the vicious cholera epidemic that first exploded in 2010, and has killed more than 9,300 Haitians while infecting at least 780,000 overall.
Just what the U.N. will do, however, and when, remains a mystery.
The spokesman said only that "a series of options are under consideration" for "a significant new set of actions" in regard to the catastrophe. He added that the "new response will be presented publicly within the next two months, once it has been fully elaborated, agreed with the Haitian authorities and discussed with [U.N.] member states."
That small glimmer of accountability, immediately obscured in a fog of continuing backroom maneuver, represented a significant step forward in truth-telling for the U.N. on the cholera issue—or at least an acknowledgment that its old excuses about the disaster are not believed by anyone anymore.
Beatrice Lindstrom, an attorney with the Institute for Justice and Democracy in Haiti, a non-government organization bringing the lawsuit, hailed the latest U.N. announcement as "a groundbreaking first step towards justice."
But she added immediately that "the U.N. must follow this announcement with action, including issuing a public apology, establishing a plan to provide compensation to the victims who have lost so much, and ensuring that cholera is eliminated in Haiti through robust investment in water and sanitation infrastructure. We will keep fighting until it does."
It has been a long fight so far. Since 2011, the U.N. has hidden behind a report from a hand-picked panel of experts who pin-pointed the source of the ongoing epidemic as infected human sewage from a contingent of Nepalese peacekeepers in Haiti, part of a U.N. force known as MINUSTAH but then maintained the outbreak "was not the fault of, or deliberate action of, a group or individual."
Some members of the expert panel have since changed their minds, as waves of other scientific researchers have shown that the specific cholera strain in the Haitian epidemic could be linked genetically to a strain in Nepal, and that an outbreak had occurred in that country just before its peacekeepers joined the MINUSTAH force.
Even while hiding behind the panel's wording, the U.N. in 2013 invoked immunity to insulate itself from a class action lawsuit launched by Haitians who lost family members or suffered from the disease.. The U.S. State Department has backed the U.N.'s immunity defense.
On Thursday a U.S. appeals court dismissed the lawsuit, in effect deferring to the U.N.'s assertion of immunity. The Institute for Justice and Democracy in Haiti, which has pressed the lawsuit, says it is studying the court decision.
Meantime, the U.N.'s frequent expressions of concern for Haiti's cholera victims—piggy-backed on pleas for international donors to support an elaborate, multi-billion-dollar water and sanitation development scheme for Haiti—have worn thin, especially in light of its stonewalling attitude on responsibility and troubling signs that nothing else about its behavior in Haiti has changed all that much.
A long-suppressed internal U.N. report examined by Fox News last week has shown that four years after the initial outbreak, U.N. peacekeepers in Haiti were continuing to violate almost all of their own sanitary rules for containing the disease—including the dumping of sewage into public waterways.
Earlier this week, the New York Times leaked elements of yet another internal U.N. report, by New York University law professor Philip Alston, a long-time U.N. advisor on legal and human rights issues, which also castigated the U.N. for its non-accountable stance.
According to the Times, Alston called the U.N.'s stonewall "morally unconscionable, legally indefensible and politically self-defeating," and said it "undermines both the U.N.'s overall credibility and the integrity of the Office of the Secretary-General."
Alston's report, still in draft stage, will not be published until late September. He declined to comment on the document when queried by Fox News, and its recommendations were not revealed in the Times story on his report.
Even while the Alston document remained under wraps, however, a spokesperson for U.N. Secretary General Ban Ki-moon—who has done much of the public stonewalling—said that the Ban's office "wanted to take this opportunity to welcome this vital report."
He added that the Alston report and its recommendations "will be a valuable contribution to the U.N."
No similar hosannas were raised back in 2013, when a U.N. special rapporteur for human rights in Haiti, Michel Forst, noted tersely in an annual report that "silence is the worst response" to "the need that victims or their families have expressed to know the truth and perhaps even to be given compensation" for the cholera outbreak.
Forst resigned from his U.N. position shortly afterward for "personal reasons."
The fact that a new report telling the U.N. that its actions in evading truthful accountability in a horrendous humanitarian disaster could be hailed by the U.N. itself "is a sign of how misplaced its priorities are," commented Brett Schaefer, an expert on the world organization at the conservative Heritage Institute.
As far back as 2013, Schaefer noted that the U.N. already has a legal mechanism that would allow it to consider compensation for cholera-afflicted Haitians, in the form of a "standing claims commission" that is written into the normal legal agreements allowing peacekeepers to operate in host countries like Haiti. The commissions have never been established in any country by the U.N. since peacekeeping's inception, he observed.
"This has left Haitians with no recourse but to go to court," he says.
Schaefer has always supported U.N. immunity to lawsuits like the Haiti class-action effort, on the grounds that member states—especially the U.S.—would pick up the tab, and that the "people responsible, in MINUTAH or the senior leadership of the U.N." would not "bear the cost of their poor judgment."
Nonetheless, he notes, some form of accountability is needed "to create incentives to not have these situations arise in the first place."
So far, the U.N. stonewall has not crumbled enough to provide an answer.
George Russell is editor-at-large of Fox News and can be found on Twitter: @GeorgeRussell or on Facebook.com/George Russell