UN-sponsored Libyan peace talks begin without internationally recognized parliament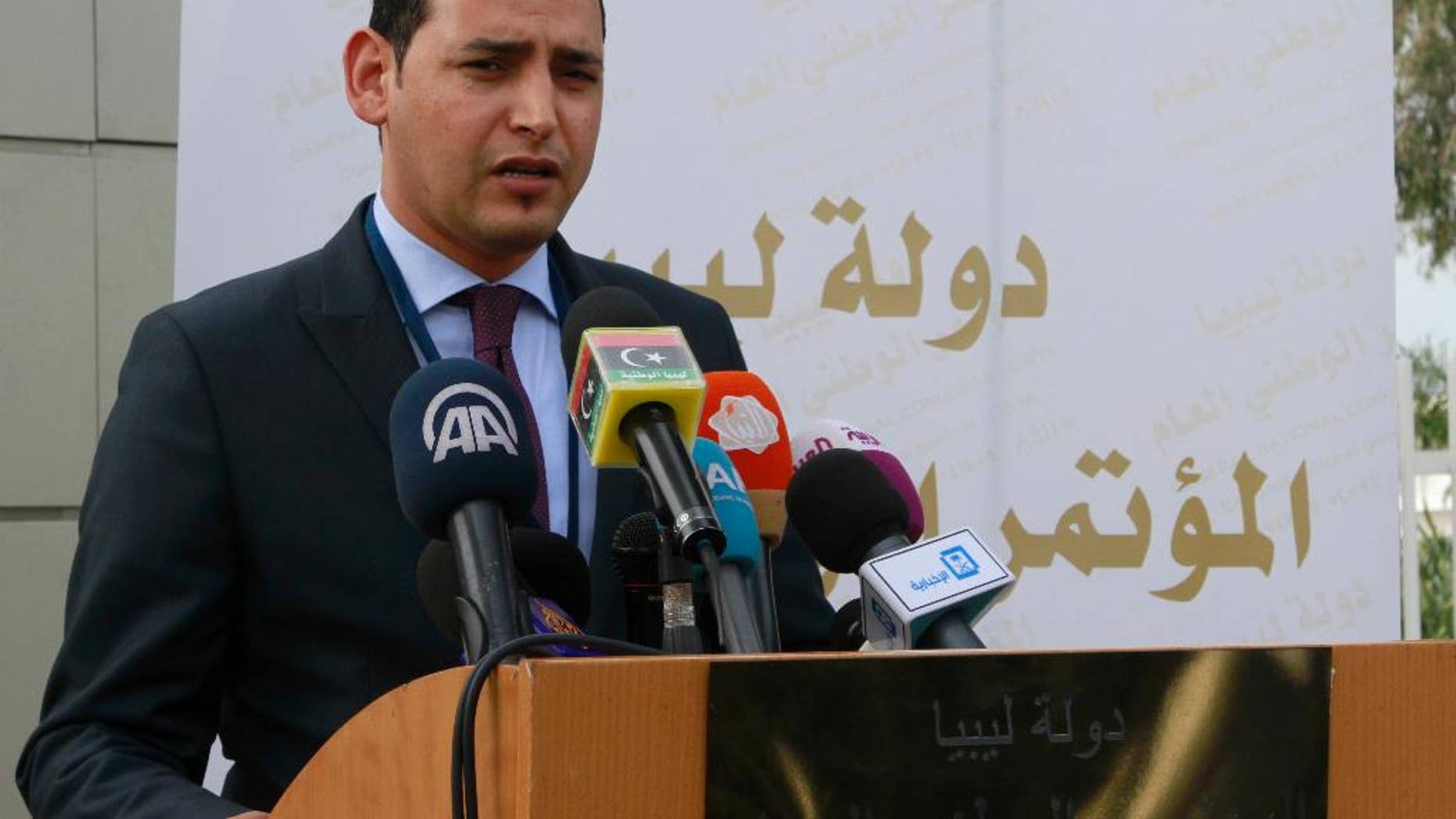 SKHIRAT, Morocco – The fate of U.N.-sponsored Libyan peace talks were thrown into doubt on Friday after the delegation from the internationally recognized parliament did not show up in Morocco for the next round of negotiations.
U.N. special envoy Bernardino Leon had expressed optimism after talks began last week over a unity government and security arrangements. The delegations then took a break to return to Libya for consultations.
While the delegation from the Tripoli-based General National Congress returned and met with Leon Friday, there has been no sign of its Tobruk-based rival, which has asked for the talks to be postponed.
The Tripoli delegation said they would discuss any requests for postponing the talks, but raised the tone by slamming key Tobruk ally Gen. Khalifa Hifter — who was recently appointed as head of its army.
"We gave an official request to Leon to respond to Tobruk's appointment of the war criminal known as Hifter as the chief of the army," said Omar Humidan of the GNC to journalists during a break in the talks.
For his part, Hifter, whose forces are battling Islamist militias in Benghazi and who wields a great deal of influence on the Tobruk government, called on Tuesday for the talks to be scrapped.
"The U.N. and Europe cannot oblige us to sit at the table with terrorists," he told the Italian ANSA news agency. "Forming a unity government with leaders of extremist movements, as proposed by mediators would... subvert the results of elections and the will of the vast majority of Libyan citizens."
Central authority has broken down in Libya, with scores of competing militias battling each other and rival parliaments claiming legitimacy on opposite ends of the country.
The situation has become more urgent with the rise of groups claiming allegiance to the radical Islamic State group and carrying out attacks on oil fields and in Tripoli.
The talks, which began last week, represented the first time the GNC had sent a delegation to actively negotiate a resolution to Libya's crisis.
---
Associated Press writer Nicole Winfield in Rome contributed to this report.