UN agency: Escalation in Yemen fighting kills 74 children, displaces more than 100,000 people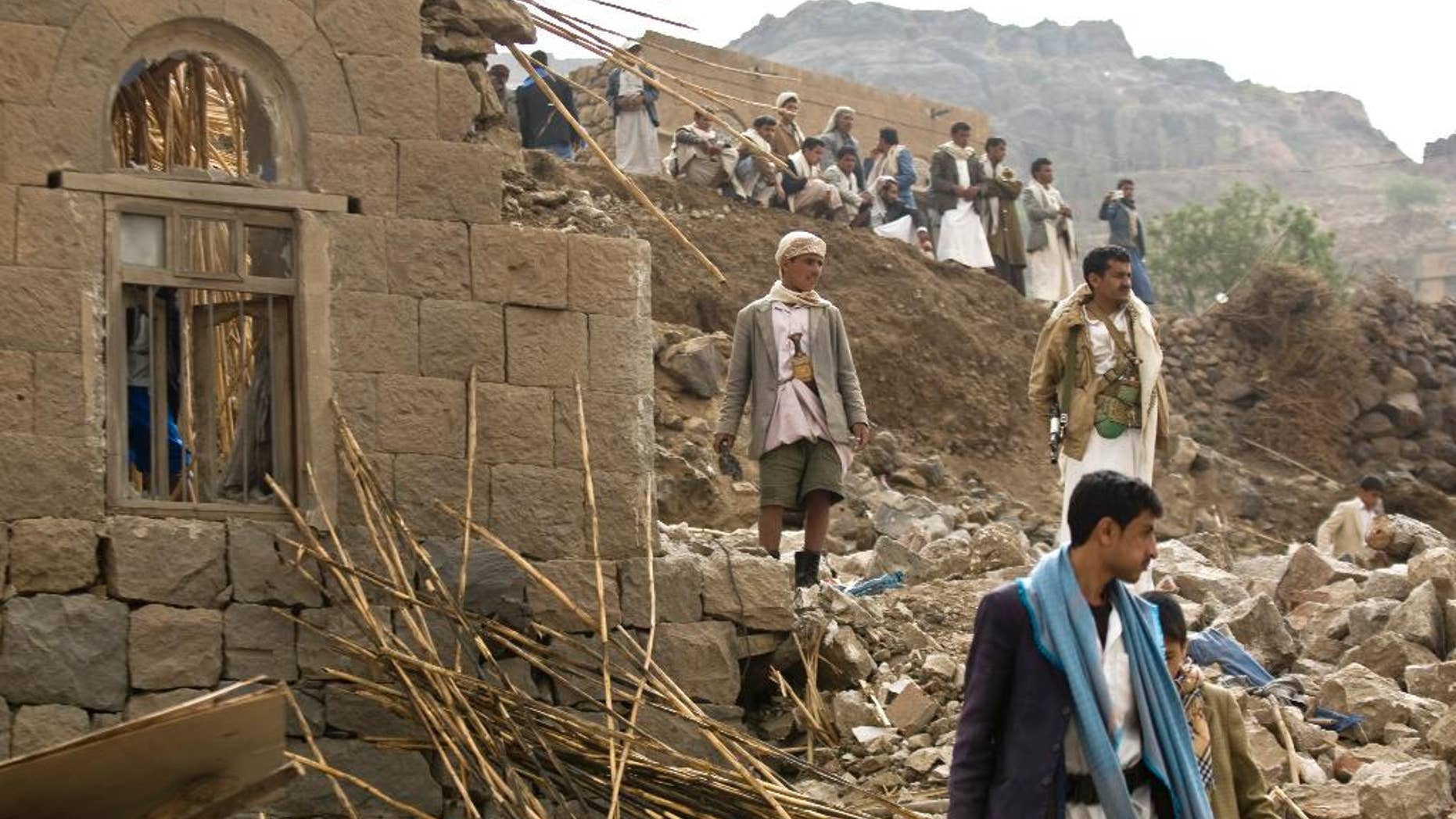 AMMAN, Jordan – The U.N. children's agency says at least 74 children have been killed since the Yemen conflict intensified almost two weeks ago and that more than 100,000 people have left homes in search of safety.
UNICEF says hospitals are struggling to treat large numbers of wounded with insufficient supplies. The agency says at least three health workers have been killed in attacks.
The agency said on Monday that fighting has disrupted the supply of drinking water in some southern areas and that sewage is flowing in the streets, raising the risk of disease.
The Yemen conflict pits allies of the country's embattled president against Shiite rebels allied with his ousted predecessor.
Saudi Arabia, which supports the current president, has been leading an airstrikes' campaign since March 26 against the rebels.