UK's May to visit Trump in weeks following inauguration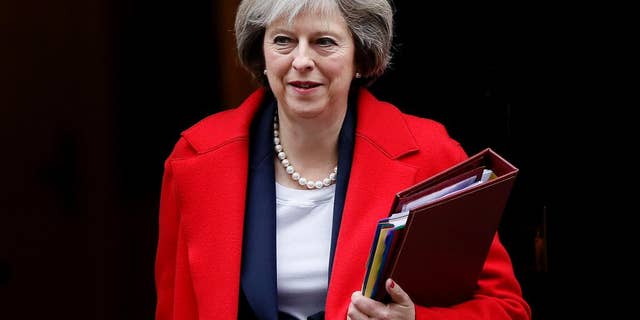 LONDON – Prime Minister Theresa May's office says the British leader will meet Donald Trump in Washington in the weeks following his Jan. 20 inauguration as U.S. president.
May's top staffers met Trump aides last month to finalize the spring visit. No dates for the trip were announced Friday.
May's predecessor, David Cameron, met President Barack Obama in March 2012 following his second inauguration that January.
British officials hope to bolster economic ties with the U.S. as the U.K. leaves the European Union.
But May's efforts to strike up a working relationship with Trump are complicated by the tycoon-turned-politician's bond with former U.K. Independence Party leader Nigel Farage.
A key player in Britain's vote to leave the bloc, Farage sees Trump as an anti-establishment ally and was the first U.K. politician to meet him after the Nov. 8 election.
Farage says he plans to attend Trump's inauguration.