Ukraine says it's time 'to leave' after Russian cruise missiles destroyed in Crimea strike
Ukraine troops inch closer to Russian strongholds in southern Ukraine
A spokesperson for Ukraine's Operational Command South on Tuesday told Russian occupiers that it was time "to leave" after Russian cruise missiles were destroyed in a drone strike in Crimea.
Ukraine's military intelligence agency said on Monday that an explosion in the northern city of Dzhankoi on the Crimean Peninsula "destroyed Kalibr-NK cruise missiles while they were being transported by railway."
Russian news outlets later reported that drone strikes targeted the area as a train transporting the high-value cruise missiles passed through.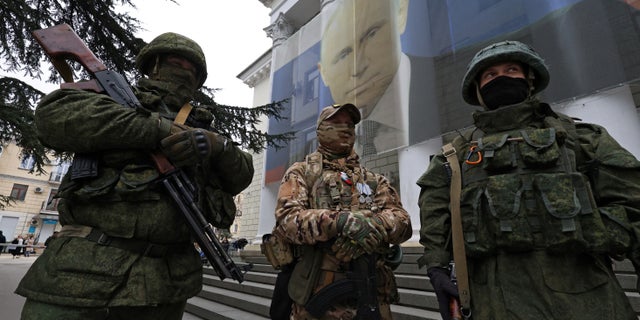 BIDEN ADMIN'S KIRBY RIDICULES PUTIN VISIT TO MARIUPOL: 'HE HAS TO KNOW HOW BADLY HE'S DOING INSIDE UKRAINE'
"Dzhankoi is a hub station. Even at the beginning of a full-scale invasion, it was said that the defeat of logistics would be the main means of influencing the enemy's ideas of what to do in Crimea," Natalia Humeniuk, head of the Joint Press Center for Ukraine's Operational Command South said Tuesday according to a translation by Pravda. "Now the course is clearly set that they need to leave."
Fox News Digital could not independently verify the incident, and Kyiv has not taken direct responsibility for the attack, though it would not be the first time Crimea – which Russia has occupied since 2014 – has been targeted amid the war in Ukraine.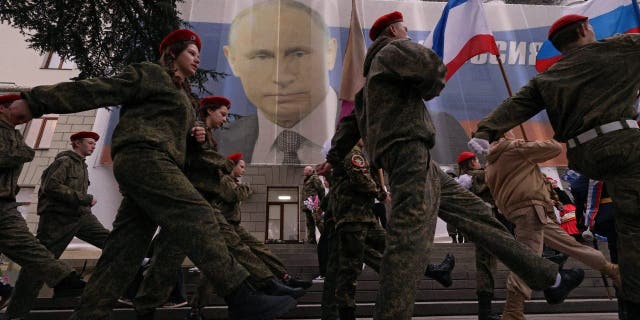 PUTIN HECKLED DURING SURPRISE MARIUPOL, UKRAINE, TRIP: 'IT'S ALL LIES, IT'S ALL JUST FOR SHOW'
Kyiv has vowed that it will not stop fighting Russia until all forces have withdrawn, including from the peninsula. Strikes targeting weapons depots and military stations have increased in recent months.
Russia has relied on the peninsula to help transfer men and arms to its forces in southern Ukraine, and it was a vital logistics point when Russia first invaded as it looked to pinch Ukrainian forces from the north and south.
Moscow's ability to rely on its occupation of Crimea was pivotal in its ability to take major cities in the south like Kherson, Melitopol and Mariupol over the last year.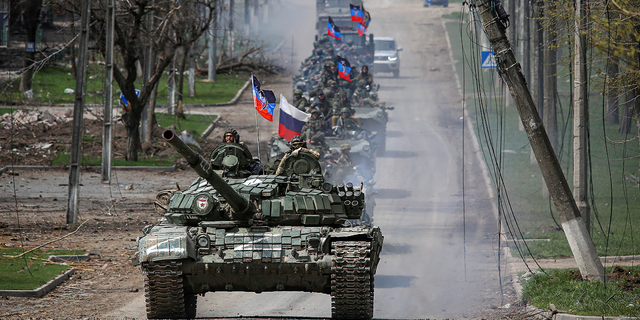 CLICK HERE TO GET THE FOX NEWS APP
However, Ukrainian troops have begun to push back against Russian forces in the region, ousting them from the city of Kherson in November and, according to Humeniuk last month, that Mariupol was "no longer completely unreachable" to Ukrainian troops.
In late February, a Russian ammunition depot was reportedly destroyed in Mariupol, and several explosions were heard around the city.