UK top court rejects Assange bid to reopen case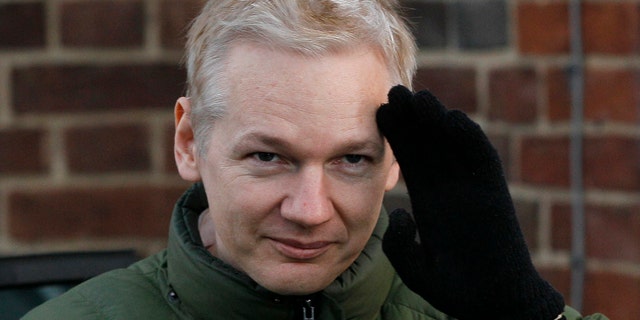 LONDON – Britain's Supreme Court rejected WikiLeaks chief Julian Assange's bid to reopen his extradition case on Thursday, meaning the controversial anti-secrecy campaigner could be sent to Sweden by the end of the month.
Assange is wanted for questioning in Sweden after two women accused him of sexual misconduct during a visit to the country in mid-2010. The women's lawyer, Claes Borgstrom, told The Associated Press the ruling Thursday was "an obvious and expected decision that has been delayed for too long."
In a brief, five-point judgment, the court rejected arguments that Assange's legal team hadn't been given the chance to properly cross-examine the evidence that justices relied on to deny the Australian's appeal against extradition.
The development effectively exhausts Assange's legal options in Britain, where he has been fighting the extradition demand since late 2010. Assange could still apply to the European Court of Human Rights in Strasbourg, but legal experts say the 40-year-old stands little chance there.
Attorney Jennifer Robinson, who has represented Assange, said it wasn't clear whether Assange would try to get the European Court involved.
"(That's) still being considered," she said in a tweet.
Assange denies any wrongdoing in the Swedish case, saying that the sex was consensual. He and WikiLeaks' supporters have suggested the case was being manipulated to political ends by foes angered over WikiLeaks' revelations. The website has been responsible for the largest leaks of classified documents in U.S. history, among them some 250,000 U.S. State Department cables.
Britain's Supreme Court has given Assange a two week-long grace period before extradition proceedings can start. Once the two-week period is up, officials have 10 days to fly Assange to Sweden. If the European Court does not intervene, Assange could be sent out of Britain between June 28 and July 7.
___
Associated Press Writer Louise Nordstrom in Stockholm, Sweden contributed to this report.