UK pound slides after May appears to signal 'hard Brexit'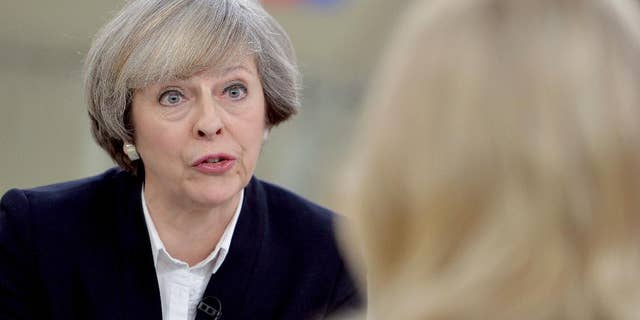 LONDON – The pound has fallen to its lowest level since October after Prime Minister Theresa May suggested the country was heading for a clean break from the European Union.
The pound fell one cent to $1.21 on Monday after May signaled in an interview with Sky News over the weekend that the U.K. is likely to leave the bloc's single market in goods and services. She said Britain won't try to keep "bits of membership" once it leaves.
Some traders read the comments to suggest she was prepared to trade with the EU as if it were any other country outside Europe, without any form of privileged status.
The pound has dropped almost a fifth against the dollar since the June 23 vote.