UK man accused of Trump attack signs plea agreement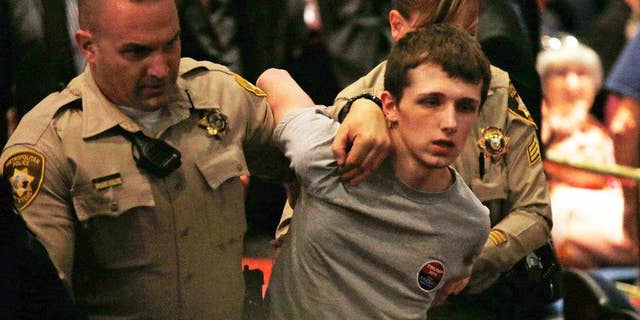 NEWYou can now listen to Fox News articles!
LONDON – The mother of a man accused of attempting to shoot Donald Trump has told British television he will plead guilty to lesser charges in a U.S. court.
The ITV News report says Lynne Sandford, the mother of Michael Sandford, told the station her son has signed a plea agreement in advance of a Nevada court appearance Tuesday.
She told ITV he had agreed to plead guilty to being an illegal alien in possession of a firearm and disrupting government business.
Michael Sandford, 20, was accused after an incident at a Trump rally in June in which he allegedly tried to grab a policeman's gun to attack Trump.
Family lawyer Saimo Chahal told The Associated Press Michael Sandford would enter the plea agreement in court Tuesday.