UK Christmas markets feature armed police and bollards to counter terror threat
NEWYou can now listen to Fox News articles!
A year after a terrorist rammed a truck into a bustling Berlin Christmas market, killing 12 and injuring 56, British authorities say the country's crowded holiday markets are safer now than any time in recent years as authorities launched pre-dawn raids Tuesday to arrest four men on suspicion of plotting terrorist attacks.
Extra patrols, including armed police—a more common site in cities like New York—have been brought into the United Kingdom's busiest areas.
At two of the country's largest Christmas markets, in Birmingham and Manchester, the new security was easy to spot.
Birmingham's city center, the site of the biggest Christmas market outside Germany that attracted 5 million visitors last year, has been ringed by concrete bollards and metal gates, Sky News reported.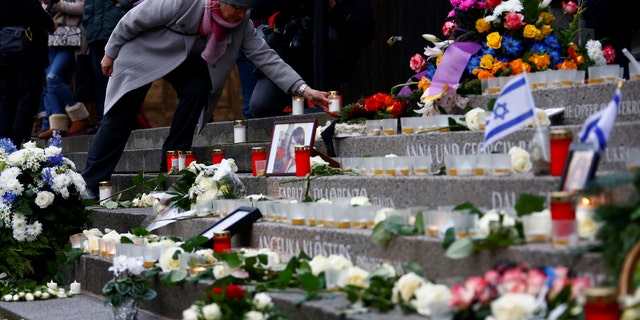 "We've spent a long time planning the policing operation around the Birmingham Christmas market," Superintendent Andy Parsons, in charge of city center policing in Birmingham, told Sky News.
CHRISTMAS MARKET ATTACK FOUND THEM UNPREPARED, GERMAN OFFICIALS SAY ON ANNIVERSARY
Parsons said there are more officers on duty and that the public's response to the extra security measures has been positive.
"They recognize the threat environment in which we're operating and they've been really supportive of the policing operation to make the market a safe place this year," he told Sky News.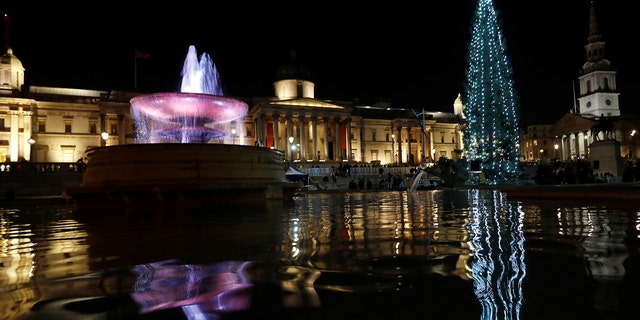 Meanwhile, the terrorist threat in the U.K. hasn't abated.
British police sent a bomb disposal team to a house in northern England Tuesday after officers carried out pre-dawn raids to arrest four men on suspicion of plotting terrorist attacks.
Counter-terrorism police detained the four men at their homes in Sheffield and Chesterfield in the early morning. Officers blocked off one of the houses and evacuated local residents as bomb experts arrived and searches were carried out.
The unidentified men, aged 22 to 41, were questioned at a police station and they have not been charged. Police said the arrests were "intelligence-led and pre-planned" as part of an ongoing investigation.
On the one year anniversary of the Berlin attack, in which Anis Amri hijacked a vehicle and drove it into Berlin's main Christmas market, the market in Germany is closed for the day.
Britain has been increasing security and implementing other counter-terrorism plans following a string of recent terrorist incidents in London and Manchester that have killed scores of people. Home Secretary Amber Rudd said earlier this month that authorities have foiled nine terror plots since March.
Detective Chief Superintendent Scott Wilson, national coordinator for Protect and Prepare in the U.K., told Sky News: "Following the attacks over the summer period, we now have a lot closer working relationship with business, running right up to the opening of the Christmas markets this year.
The official terrorist threat level for Britain is "severe," indicating an attack is considered highly likely.
The Associated Press contributed to this report.