UC Santa Barbara Shooter Who Left Six Others Dead Said To Be Son Of Hollywood Director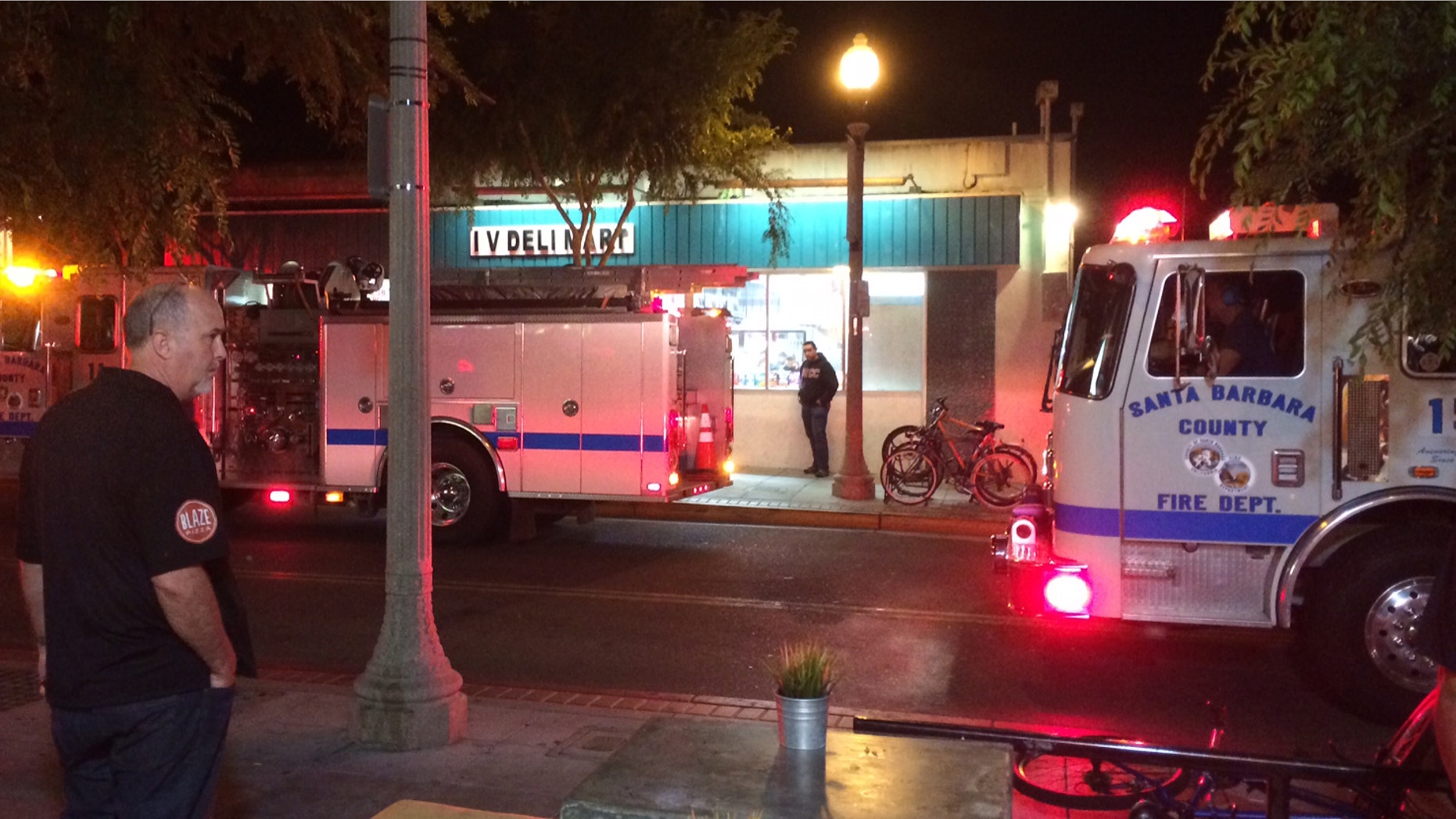 A lawyer for the father of a man suspected in a shooting rampage that left six others dead near a Santa Barbara, California university said the family called police several weeks ago after being alarmed by YouTube videos "regarding suicide and the killing of people."
Attorney Alan Shifman said police conducted an investigation and interviewed the man, whom police had not yet identified publicly but multiple published reports identified as the 22-year-old son of  Peter Rodger, who was an assistant director on "The Hunger Games" film series.
Shifman is representing Peter Rodger. Shifman said police did not find a history of guns, but did say the man had trouble making friends.
Six people were killed Friday night during a shooting near the University of California, Santa Barbara. The suspected gunman was also fatally shot. Many others were injured.
The shooter identified himself in a video he posted online as a student at the Santa Barbara campus of the University of California and vowed to seek revenge because he was fed up with being rejected by women.
Police said they are analyzing a video apparently made by the shooter that might explain his motivation for the deadly rampage.
According to the Los Angeles Times, Santa Barbara County Sheriff Bill Brown said the video, named "Elliott Rodger's retribution," "appears to be connected at this time."
"I'll take great pleasure in slaughtering all of you," the man said on the video, according to the Times. "You will finally see that I am in truth the superior one, the true alpha male."
On the video, he spoke about feeling isolated and being rejected by women.
"I will be a god compared to you. You will all be animals. You are animals, and I will slaughter you like animals. I hate all of you. Humanity is a disgusting, wretched, depraved species," he said.
"Yes, after I have annihilated every single girl in the sorority house I'll take to the streets of Isla Vista and slay every single person I see there."
The gunman got into two gun battles with deputies Friday night in the beachside community of Isla Vista before crashing his black BMW into a parked car, Brown said.
Deputies found him dead with a gunshot wound to the head, but it wasn't immediately clear whether he was killed by gunfire or if he committed suicide, he said.
A semi-automatic handgun was recovered from the scene near the University of California, Santa Barbara.
"We're analyzing both written and videotaped evidence that suggests that this atrocity was a premeditated mass murder," Brown said.
The shootings started around 9:30 p.m. in the student enclave. Brown said the shootings occurred at several sites, resulting in nine crime scenes.
A student told KEYT-TV he saw shots fired from a BMW, fatally striking one woman and critically injuring another woman.
"I heard shots, scream, pain," Michael Vitak said. "All emotions. I hope she is going to be fine."
A visibly shaken student told the station she was approached by the driver of a black BMW who flashed a handgun and asked "Hey, what's up?" The student, who didn't provide her full name, said she thought he was carrying an airsoft gun and kept walking. She said seconds later, she felt something buzz by her head and quickly realized they were bullets.
The victims' identities were not immediately released. Brown said the injured were being treated for gunshot wounds and traumatic injuries, including at least one person who underwent surgery for life-threatening injuries.
Isla Vista, a roughly half-square mile (1.3-square-kilometer) community next to UC Santa Barbara's campus and picturesque beachside cliffs, is home to 23,000 people. The area has a reputation for excessive partying. Last month, an annual spring bash spiraled into violence as young people clashed with police and tossed rocks and bottles. A university police officer and four deputies were injured and 130 people were arrested.
The Associated Press contributed to this report.
Follow us on twitter.com/foxnewslatino
Like us at facebook.com/foxnewslatino