U.S. Investors Bullish On Latin America For 2014, But Eyeing Mexico And Chile, Not Brazil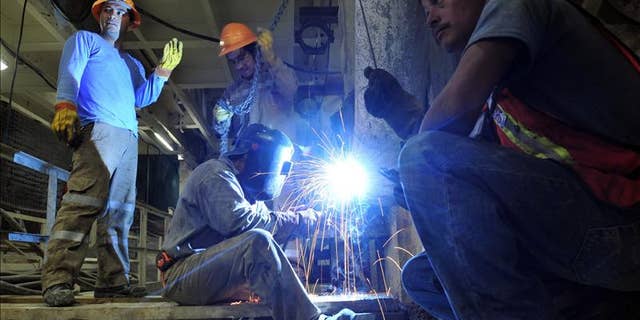 When people talk about investing in Latin American markets, Brazil is most people's first thought, but many analysts have their eyes on Mexico and Chile for 2014.
"It's a mistake to look at Latin America as one big economy – this region is made up of a very diverse set of countries," Mark Eshman, chief investment officer at ClearRock Capital, told the Wall Street Journal.
A slump in commodities prices has dampened Latin America's outlook, according to Thursday's Journal article, "Advisers Take Long-Term View on Latin America," particularly in Brazil.
But there are other investment alternatives – chief among them Mexico and Chile.
Chile is considered one of the best-governed economies in Latin America and is fueled by a young work force. Meanwhile, analysts are pointing to Mexico as a great investment opportunity for the near future, thanks to recent market-friendly reforms pushed through by President Enrique Peña Nieto.
Those reforms, analysts tell the Journal, mean wages in Mexico will continue to rise and make the country still more attractive for foreign investment.
As for Brazil, its economy rebounded and grew after the 2008 global financial crisis thanks in large part to China. As explained in a recent Forbes article, when the U.S. economy crashed, China spent trillions on stimulus, "driving demand for Brazil's key commodities like iron ore and soybeans."
The article also noted that "Brazil's financial market's growth is better than Chile's this year ... Better than Peru's. But for a country of this size and with an economy so diverse, Brazil is a disappointment, and for investors that makes it a fail."
Just as China helped Brazil's economy rebound and grow after the crisis, China is also to blame for Brazil's recent poor economic performance.
According to the Wall Street Journal, China's shift towards investing in its own economy has resulted in a "dramatic reduction in trade with Latin America for raw materials and other key industrial goods." And that's resulted in a slump in Brazil's commodities prices.
Follow us on twitter.com/foxnewslatino
Like us at facebook.com/foxnewslatino