U.S. Guns Fuel Violence In Latin America and Caribbean, Report Says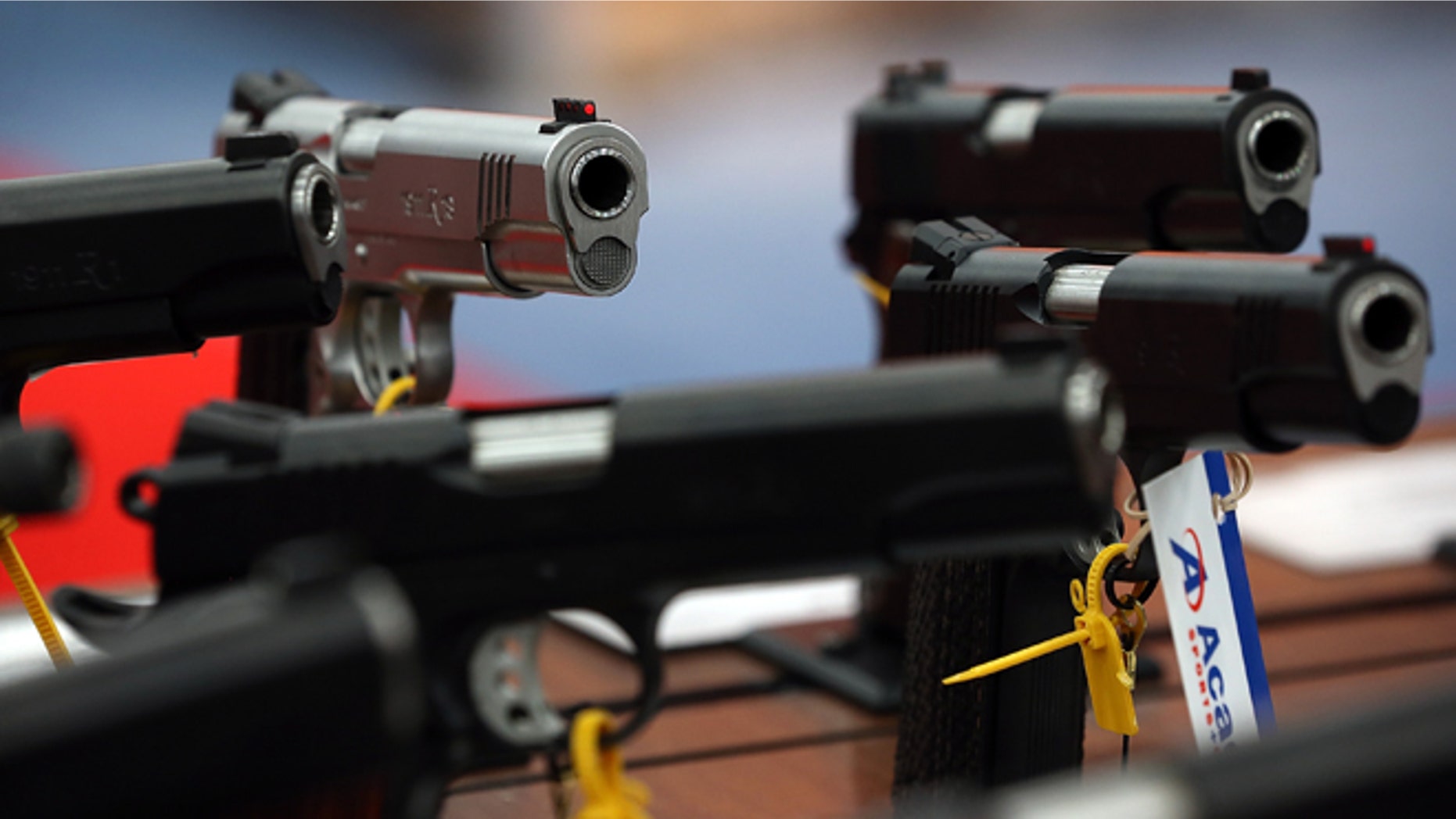 In the aftermath of the botched Fast and Furious gun-walking scandal, close attention has been paid to where and to whom firearms from the United States are going.
A new report released by the Council of Foreign Relations, a New York-based think tank, claims that lax U.S. gun laws have fueled the rising tide of violence in Mexico, Central America and the Caribbean. Citing the Bureau of Alcohol, Tobacco and Firearms (ATF) eTrace program, more than 70 percent of the 99,000 firearms recovered in Mexico come from the U.S.
"The flow of high-powered weaponry from the United States to Latin America and the Caribbean exacerbates soaring rates of gun-related violence in the region and undermines U.S. influence in the Western Hemisphere," wrote Julia Sweig, the director of Latin American Studies at CFR. "Though the Senate rejected measures to expand background checks on firearms sales, reinstate a federal assault-weapons ban, and make straw purchasing a federal crime, the Obama administration can still take executive action to reduce the availability and trafficking of assault weapons and ammunition in the Americas."
The United Nations Office on Drugs and Crime (UNODC) states that the flow of weapons to the region has helped escalate Latin America's murder rate, which now has a 30 percent higher rate per capita than the global average. The U.N. also reported that the number of people killed by firearms in Mexico has more than tripled in the last decade.
While this can be attributed to more weapons in the hands of Mexico's criminals, it can also be blamed partly on the escalation in the country's ongoing drug war. Shortly after taking office in 2006, former Mexican president Felipe Calderón declared an offensive against the country's drug cartels and since then an estimated 70,000 people have died in the ensuing violence.
"Out of the 60,000, or 70,000 or 80,000 people killed in Mexico, how many were killed by weapons smuggled from the United States?" Mexico's consul general for Los Angeles, Carlos M. Sada, told the Los Angeles Times. "This is an issue that is there and we haven't been able to stop it."
In her report, Sweig offered the Obama administration a number of strategies for reducing the flow of weapons across the U.S.'s southern border. Some of the suggestions include expanding the state-level multiple-sale reporting requirement for assault weapons and continuing to support federal, state, and local initiatives to improve regulation of the U.S. civilian firearms market.
"Strengthening U.S. gun laws will not eliminate gun violence in Latin America, where weak judiciaries and police forces, the proliferation of gangs and black markets, and deep inequality exacerbate violent conflict," She wrote. "Nonetheless, lax U.S. gun regulations do enable international trafficking."
Follow us on twitter.com/foxnewslatino
Like us at facebook.com/foxnewslatino