U.S. Border Agent Trucks To Get Dashboard Cameras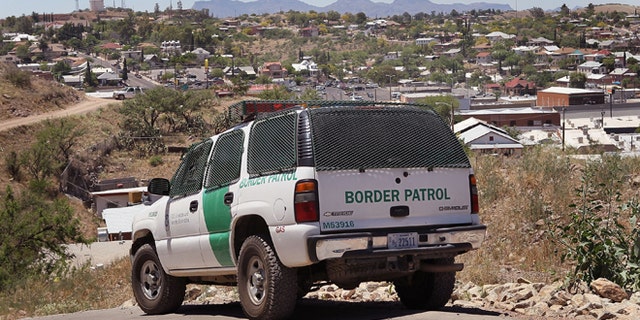 Washington – The Homeland Security Department said Wednesday it will test new dashboard cameras and overhaul basic training for new agents as criticism mounts about U.S. border agents using deadly force against immigrants illegally crossing the Mexican border.
The policy changes do not impose any restrictions on agents who fire on immigrants who throw rocks at them. But the agency does plan to add additional training on rock-throwing incidents.
U.S. Customs and Border Protection described the changes to The Associated Press as resulting from an outside review, an internal audit and a separate report by the department's inspector general. The changes include a pilot program using dashboard cameras in agency vehicles and possibly lapel cameras attached to agents' uniforms, a senior official said. The agency also plans changes to its internal oversight of use-of-force training and how such incidents are tracked.
The official spoke on the condition of anonymity to discuss details of the department's planned training changes because they had not been released publicly.
Customs and Border Protection has been criticized by civil rights groups and others over border agents' use of deadly force along the Mexican border. The inspector general's report this month concluded that many agents don't understand the agency's policies. The American Civil Liberties Union has attributed at least 19 deaths to CBP since 2010.
The agency's acting commissioner, Thomas Winkowski, said it agrees with "the spirit and concerns underlying all of the recommendations" in all three reports.
"As implementation of these enhancements continues, CBP will continue to evaluate the use of force program and practices to ensure the safety of our law enforcement personnel and the public with whom we interact," Winkowski said in a statement.
The changes don't address one of the biggest criticisms — policies that allow Border Patrol agents to use deadly force against rock throwers. Eight people have been killed by agents in rock throwing incidents since 2010, according to the ACLU. According the IG report, there were 185 rock assaults in the 2012 budget year, and agents responded with gunfire 12 percent of the time. CBP has defended the policy.
The official told the AP that further changes to use-of-force policy are being considered, but the department will keep agent safety its priority.
The official said new trainees will have more training days involving real-life scenarios. The agency is building replica border fences at CBP's training center in Artesia, N.M., and adding training about using nonlethal weapons, including guns that fire beanbags or pepper balls.
The use of dashboard and cameras has grown in popularity among local and state law enforcement agencies. Video footage of a confrontation with a suspect can help investigators determine when an officer uses excessive force and protect officers from false allegations.
CBP has cameras along the border and at international ports that have captured deadly encounters between immigrants and CBP agents and officers. That footage is almost never released publicly under an exception to the Freedom of Information Act preventing release of files related to police investigations.
Based on reporting by The Associated Press.
Follow us on twitter.com/foxnewslatino
Like us at facebook.com/foxnewslatino