Typhoon lashes northern Philippines as thousands evacuated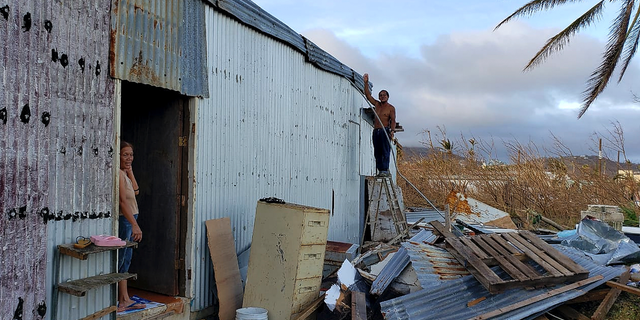 NEWYou can now listen to Fox News articles!
MANILA, Philippines – A strong typhoon battered the northern Philippines on Tuesday, though officials said were hopeful that successful evacuations would help avoid a repeat of the death and destruction wrought by a powerful storm last month.
Officials said Typhoon Yutu slammed into Dinapigue town in northeastern Isabela province before dawn Tuesday with sustained winds of 150 kilometers (93 miles) per hour and gusts of up to 210 kph (130mph). It knocked down trees and power posts and ripped roofs off small houses, but there were no immediate reports of casualties.
Government forecasters said Yutu slightly weakened after landfall and was expected to blow out of the northern Philippines later Tuesday after barging westward across provinces that were damaged by Typhoon Mangkhut in mid-September. Yutu hit the Philippines after tearing through the U.S. Pacific territory of the Northern Mariana Islands, where it knocked out power, destroyed homes and delayed elections.
More than 10,000 villagers moved to safety in the Philippines' northern provinces before Yutu hit.
"We didn't even have to do forced evacuations. The people are still scared. They readily moved from the mountainsides and away from the river after our police declared it was time to evacuate," said Mayor Victorio Palangdan of Itogon, a gold-mining mountain town, where more than 90 villagers died mostly due to landslides set off by Mangkhut.
More than 1,000 villagers moved to emergency shelters in Itogon in Benguet province, which was expected to be lashed by Yutu later Tuesday, Palangdan told The Associated Press by telephone.
Mangkhut left more than 100 people dead and missing mostly in Itogon and nearby mountain towns and caused considerable damage to vegetable, corn and rice farms because the typhoon struck during the harvest season.