Two dead after China bus plunges 197 feet into river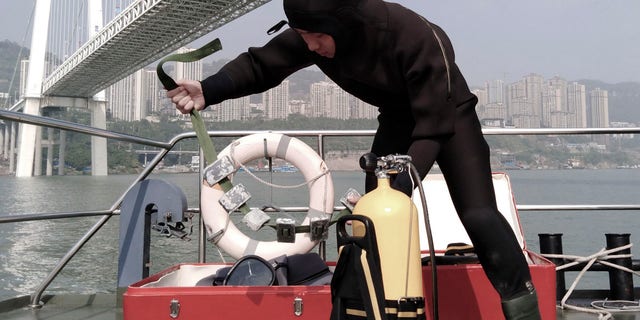 A massive rescue operation is underway after two people were killed when a city bus plunged into a river in southwestern China's Chongqing city on Sunday.
The bus collided head-on around 10 a.m. with a private car on the four-lane bridge.
The bus then swerved, broke through a fence and plunged into the Yangtze River some 197 feet below.
Officials said more than a dozen people were on board the bus at the time of the crash.
China's Ministry of Emergency Management said the local fire service had deployed 50 firefighters, five fire engines and two rescue boats to the scene, according to the South China Morning Post.
Divers found the wreckage 215 feet below the surface of the river, according to the Chinese news site.
Previously, the South China Morning Post reported, a witness said the car's driver was traveling on the wrong side of the road, but police later said the car was driving normally.
The accident's cause is still under investigation.