Two arrested for trafficking teen from Honduras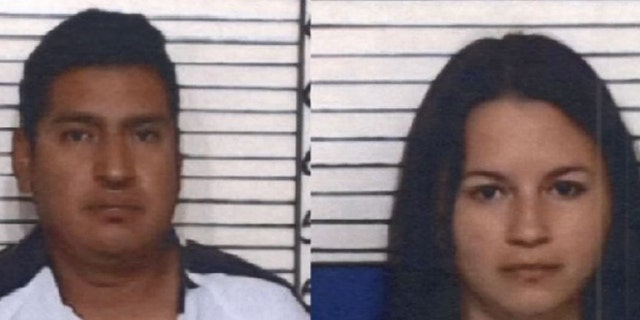 NEWYou can now listen to Fox News articles!
Gloria Romero Perez never would have imagined that her niece would end up giving her up to the police.
Perez had called the sheriff's office in April saying her niece had run away. But when police tracked the allegedly missing 15-year-old at the home of Julio Jimenez-Ramirez, they were told the girl's aunt had actually sold her to him and she showed them receipts to prove it.
According to Comal County Sheriff's Detective Anthony Moreno, the girl's aunt paid $6,000 for her to travel from Honduras to the U.S. and into the hands of Jimenez-Ramirez -- with a written contract that he would reimburse her when the girl arrived.
"It is very tragic and is unfortunate that someone would do that to their own family member," Detective Moreno told CBS Austin.
In the time the teen was living with Jimenez-Ramirez, she became pregnant with his child. Both the girl and infant are now in Child Protective Services custody.
Romero-Perez, and Jimenez-Ramirez face felony charges for trafficking a child, and are being held at Comal County jail on a $500,000 bond and an immigration hold.

Like us on Facebook
Follow us on Twitter & Instagram