Turkmenistan does away with age cap for president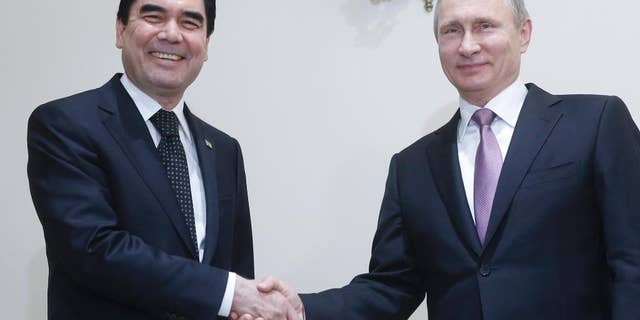 NEWYou can now listen to Fox News articles!
ASHGABAT, Turkmenistan – Lawmakers in the Central Asian nation of Turkmenistan have adopted amendments to the country's constitution, paving the way for a life-long presidency for the incumbent leader.
Turkmenistan's parliament and Council of the Elders on Wednesday voted unanimously to extend the presidential term in office from five to seven years and do away with the 70-year age limit for the head of state.
Turkmenistan, arguably the most authoritarian former Soviet republic, has been ruled by 59-year old Gurbanguly Berdymukhamedov, a trained dentist, since 2006 when he succeeded the previous president who had been granted a life-long presidency.
Berdymukhamedov was re-elected for his second term in office with 97 percent of the vote in 2012.