Turkey's Davutoglu nominated new premier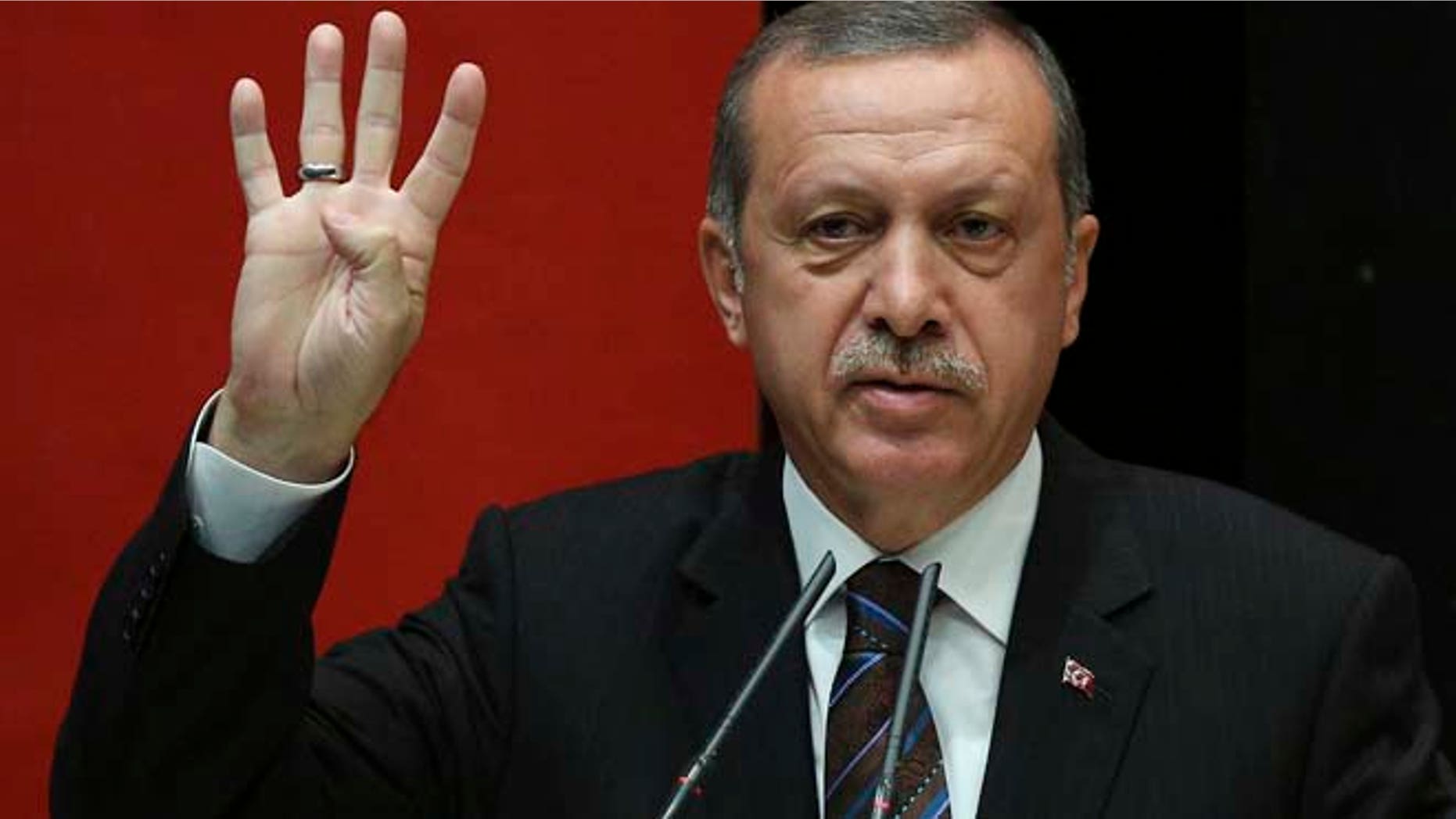 ANKARA, Turkey – Recep Tayyip Erdogan nominated Foreign Minister Ahmet Davutoglu as his successor as prime minister on Thursday, with expectations high that the man who has dominated Turkish politics for more than a decade will stay in charge once he is president.
Erdogan has indicated that he plans to maintain tight control of the government and wants to transform the largely ceremonial presidency. He has said he will employ its seldom-used powers, such as summoning and presiding over Cabinet meetings. As Turkey's first popularly-elected president, Erdogan takes office Aug. 28.
Erdogan announced after a meeting of his ruling Justice and Development Party that party leaders had designated Davutoglu, 55, to replace him as its new chairman and prime minister. Davutoglu, who has steered Turkish foreign policy both as foreign minister and as Erdogan's adviser since 2003, is expected to be confirmed as party chairman at the party's extraordinary congress next week.
Davutoglu, a former professor of international relations, is considered a strong Erdogan loyalist and was long reported to be Erdogan's top choice as his successor. Analysts say Erdogan wants to install a friendly prime minister so that he can still largely control the government from behind the scenes.
Davutoglu is also known as an astute politician capable of leading the party to victory in parliamentary elections in June 2015, when Erdogan hopes to secure a strong majority that would allow the party to rewrite the constitution and change Turkey's political system to a presidential one.
Davutoglu's record as foreign minister, however, has been a mixed one.
Praised in his early years in office for efforts to befriend Turkey's old foes, critics say his "zero problems with neighbors" policy has since unraveled, leaving Turkey with very few allies in the Middle East.
Thursday's development sidelines President Abdullah Gul, who was once considered a possible candidate for prime minister in a job swap with Erdogan. He has publicly split with Erdogan, including recently over the government's attempts to shut down Twitter and YouTube in Turkey.