Turkey calls for NATO meeting over Syria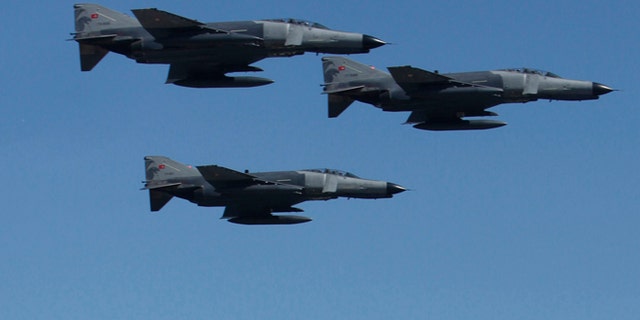 ANKARA, Turkey – State television says Turkey has called for an extraordinary NATO meeting over the downing of its plane by Syria in international airspace.
TRT television reported Sunday that Turkey has sought the NATO meeting for Tuesday.
Turkey's Foreign Minister Ahmet Davutoglu told State TV that Turkey would seek the meeting over article 4 of the NATO charter concerning Friday's incident.
The article says member countries "will consult together whenever, in the opinion of any of them, the territorial integrity, political independence or security of any of the parties is threatened."
Davutoglu said Sunday that the jet was downed in international airspace after it mistakenly entered Syria, but the plane was not on a spying mission.