Treasury Secretary: Only U.S. Congress can save Puerto Rico from economic crisis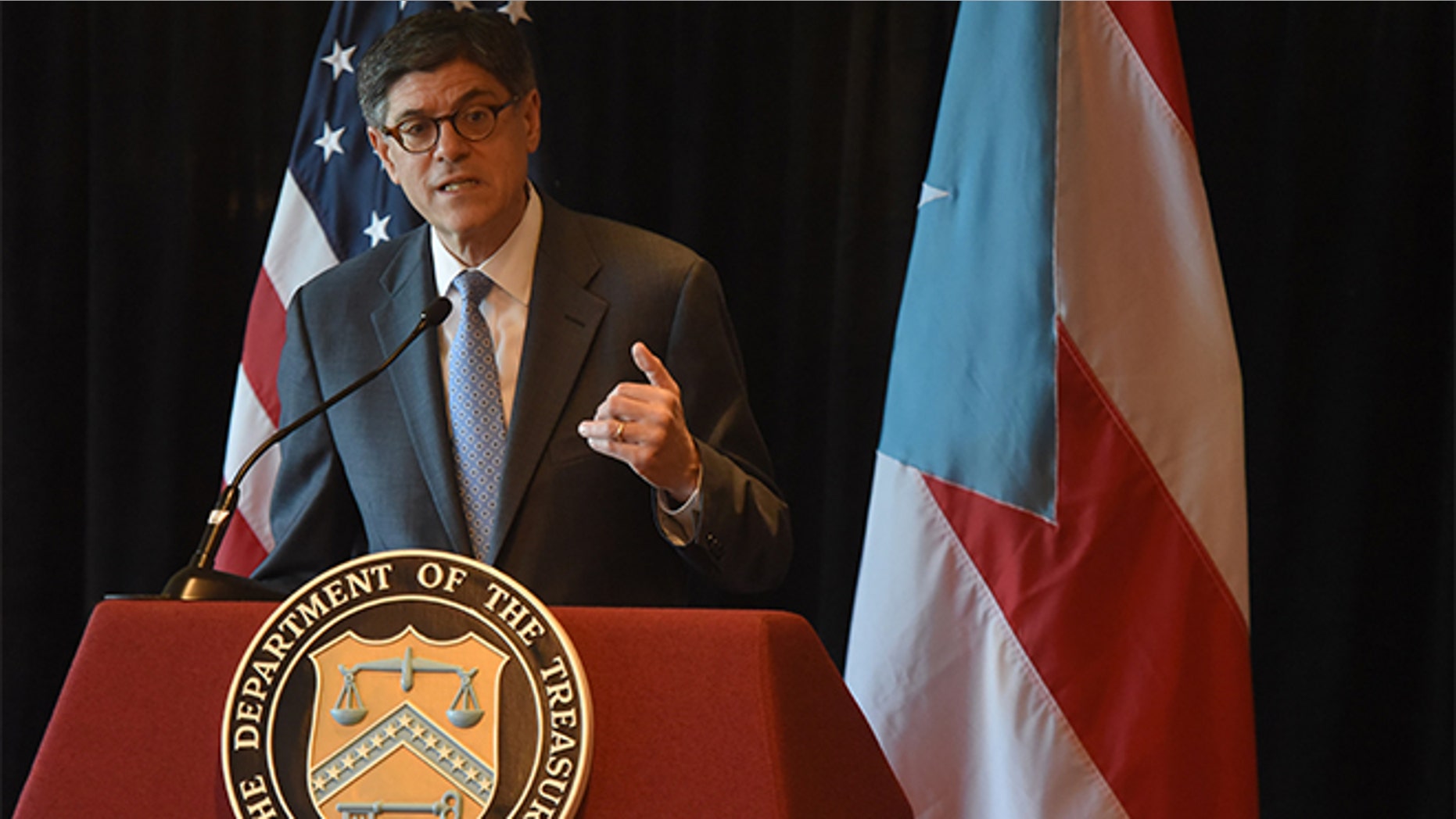 Puerto Rico's default on its debts is causing real hardship for the island's basic healthcare, legal and education services, U.S. Secretary Jacob Lew said during a visit to the island on Wednesday, stressing that the only solution to pulling the U.S. territory out of its worsening economic crisis is congressional action.
"In order to assist the 3.5 million Americans who call this island home, Congress must pass legislation for the President to sign into law without delay," Lew said during a press conference.
He called on Congress to approve a restructuring mechanism to help the island deal with its $72 billion public debt. He also said some kind of oversight authority that respects Puerto Rico's system of self-government is needed.
The territory is running out of cash faster than expected, as many as 3,000 people are fleeing the island every week, and the government says it will be about $16 billion short of covering debt payments over the next five years.
"Now is the time to act, and I'm here to further that effort," he said. "It would be a mistake for anyone to think there's a plan B that comes anywhere near to being as effective."
Lew spoke briefly with reporters after meeting privately with Gov. Alejandro García Padilla.  He also is scheduled to meet with other government officials, community leaders and business owners before leaving the island late Wednesday.
His trip comes just days before members of the U.S. House Subcommittee on Insular Affairs are scheduled to discuss creating an authority to oversee Puerto Rico's finances.
Republicans have been pushing for a federal fiscal control board similar to the one that helped guide the District of Columbia through a fiscal crisis two decades ago. Some Puerto Rico officials, however, have balked at the idea of the federal government having oversight of such a board.
Pedro Pierluisi, Puerto Rico's non-voting representative in the U.S. Congress, said that he expected a legislative package to be unveiled after next week's subcommittee hearing. However, he stressed that the package has to provide Puerto Rico with the authority to restructure a portion of its debt, and that the island will have to receive equal treatment under federal programs.
"Over the years, Congress has a history of trying to provide Puerto Rico with 'special' treatment, and these efforts, whether well-intentioned or ill-intentioned, almost always end up harming Puerto Rico," he said. "My constituents are not laboratory rats upon whom the federal government should be undertaking policy experiments."
Republican Speaker of the House, Paul Ryan of Wisconsin, has promised that the House will come up this year with "a responsible solution" for Puerto Rico's debt problems.
The U.S. territory has already has defaulted on several bond payments and warned that it does not have the money to make upcoming payments. The local government also faces its first lawsuit over how it diverted funds to meet certain bond payments.
Lew noted that up to 3,000 Puerto Ricans are leaving the island every week for the U.S. mainland because of the nearly decade-long economic stagnation there. He said the administration of Pres. Barack Obama will leave no stone unturned to help the island solve its problems, but he stressed that action is needed soon.
"This is not a case of waiting will help," he said. "All waiting does is make the process more complicated, messier and more costly."
Based on reporting by the Associated Press.