Transgender struck by truck over and over again; Kansas City police won't rule out hate crime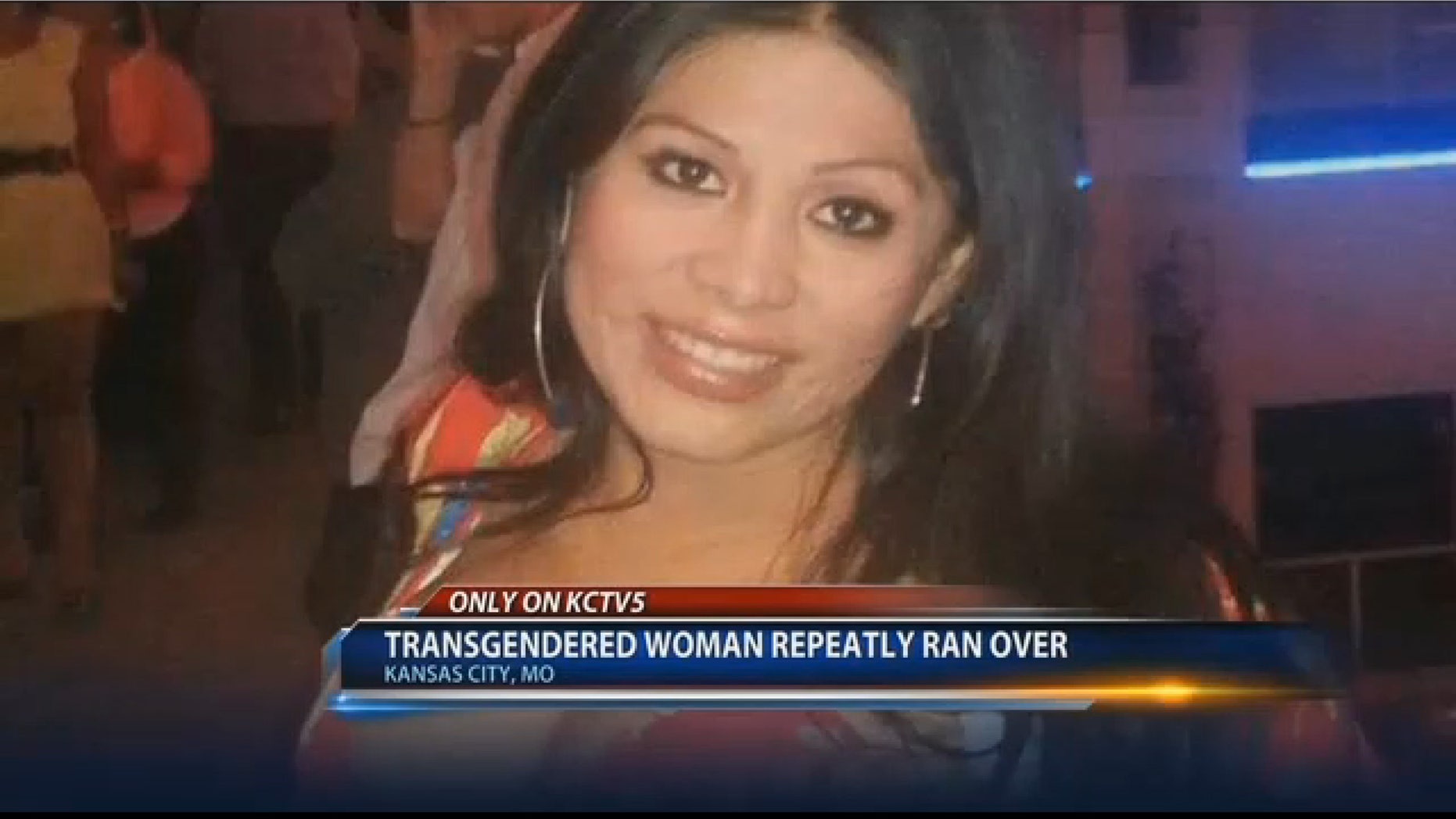 Kansas City police are investigating the murder of Tamara Dominguez, a transgender woman who was hit by a truck that backed up and struck her over and over again.
Police have not categorized Dominguez's death as a hate crime but they have not ruled it out, either.
According to KCTV, the 36-year-old Mexican transgender woman was run over by an SUV near a Kansas City church parking lot at around 3 a.m. Saturday morning. Police said the vehicle ran over her at least two more times before fleeing the scene.
Witnesses reported seeing a black Chevy Avalanche SUV at the scene.
Dominguez's family told KCTV they don't know what she was doing in the area or with whom she may have been.
"We understand that maybe they were arguing, but it's not fair for what he did. It's ain't fair," said family friend Juan Rendon, who was speaking for Dominguez's family.
Caroline Gibbs, founder and director of the Transgender Institute of Kansas City, said the fear and hatred toward the transgender community is very real.
"There's this horrible dark underbelly of hatred that goes on and on and on and on and it must stop," she told KCTV. "They don't understand transgender for starters. They don't understand that it is a medical condition that one is born with."
According to the Advocate, Dominguez is the 17th transgender woman that has been killed in the United States this year.
"Orange is the New Black" actress Laverne Cox, who is a transgender woman, has tweeted about Dominguez's death, trying to bring attention that she is the 17th transgender woman of color killed in 2015.
Speaking to Good Morning America on Tuesday, Cox said the transgender community is "reeling" over the transgender deaths.
"It really is a state of emergency," she said, according to Pink News. "Your life should not be in danger simply for being who you are. I think the reasons why trans women experience so much violence has to do with employment, housing, health care, etc., so we need to make sure that trans lives matter."
Rendon said that Dominguez was very loved by her friends and family.
"He doesn't know she has family. She had her mom. She had her nephews, brothers and sisters. That person didn't think about what he did," he told KCTV.
The family created a GoFundMe.com page to help raise money for Dominguez's funeral and to send her body to her family in Mexico.