Tourist survives Nepal tiger attack by clinging to tree for hours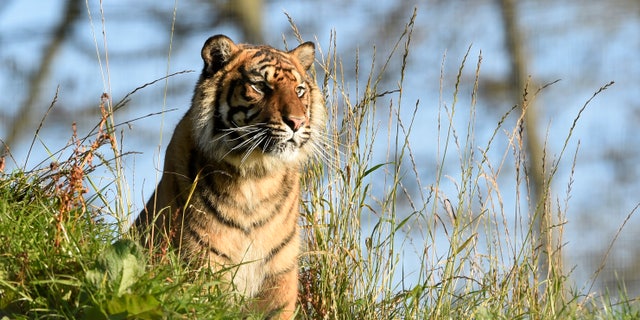 A Dutch tourist who survived a tiger attack in the jungles of southwestern Nepal over the weekend by climbing a tree said Monday that he's lucky to be alive and will now have a story to tell when he returns home.
Gerard Van Laar said he was attacked by the tiger when he and his Nepalese guide were hiking in Bardia National Park on Saturday.
"I was super lucky to be alive. I would have been dead if it had not been for Krishna (the guide)," Laar said by phone from Bardia, about 250 miles southwest of Nepal's capital, Kathmandu.
"All of a sudden, I heard a roar and a growl, and the tiger was heading toward us at full speed," said Laar, who has been travelling in Nepal since last month.
He was able to escape by climbing a tree, but his guide was attacked and slightly injured as he ran away to draw the attention of the tiger.
The tiger returned and circled the tree while Laar tried to stay as quiet as possible about 6 meters (20 feet) above the ground. About two hours later, the guide arrived back with help and they shouted and used sticks to drive away the tiger.
The guide was hospitalized for a day, but Laar was not hurt.
The 33-year-old freelance engineer from Dedemsvaart, Netherlands, said he thought he would be killed until he was able to climb the tree.
Bardia, a protected national forest, is home to about 70 tigers. It is popular and receives thousands of visitors a year, but tiger attacks are rare.