Top donor countries 'failing' Syrians: Oxfam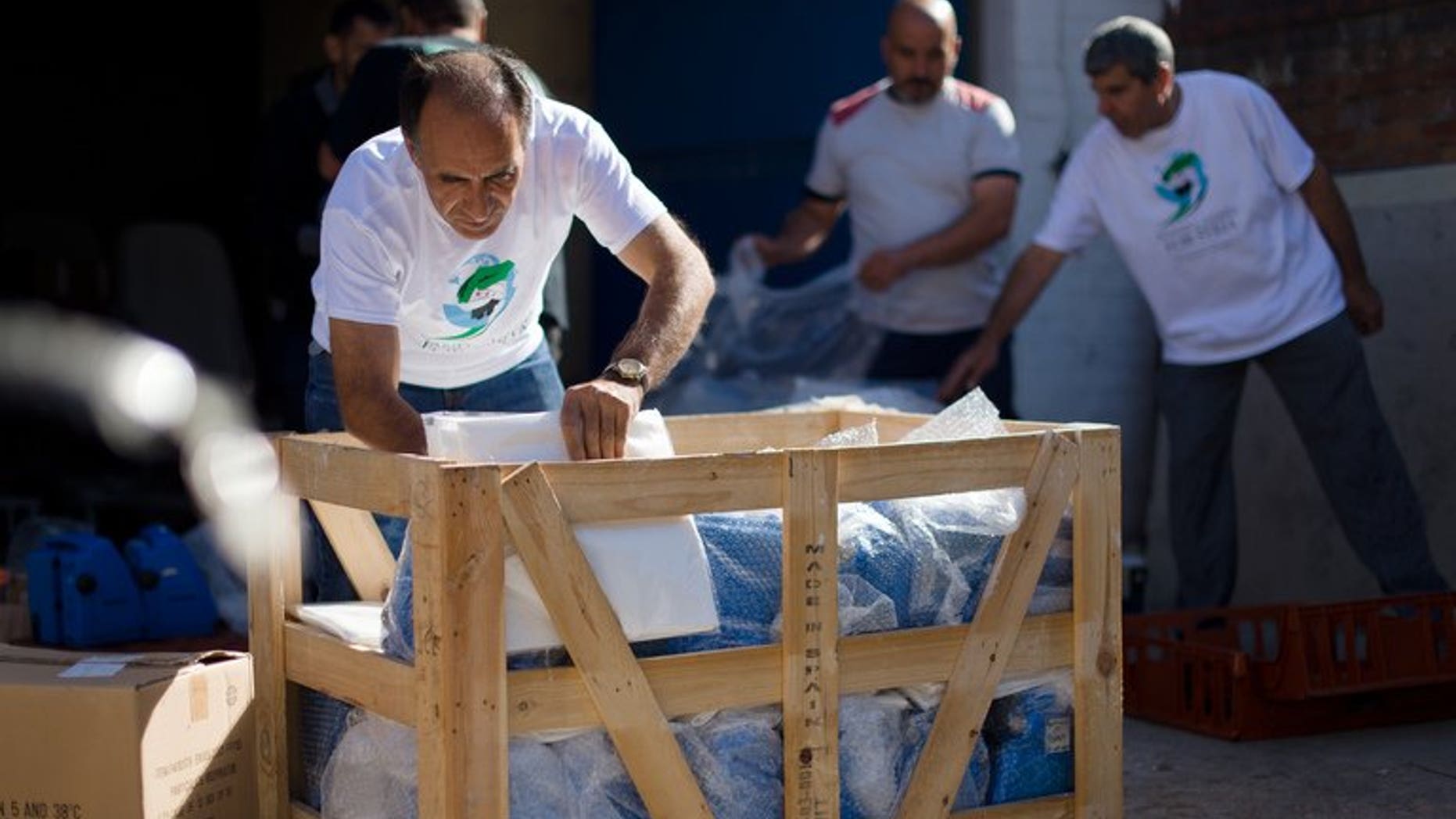 BEIRUT (AFP) – Donor countries are failing to adequately fund the humanitarian response to the Syrian crisis, the aid agency Oxfam said on Thursday.
France Qatar and Russia were singled out by the charity for not giving enough, while Britain was among a list of countries doing more than their "fair share"..
"Research carried out by... Oxfam reveals that many donor countries are failing to provide their share of the urgently-needed funding for the humanitarian response to the Syria crisis," the agency said in a statement.
"While the need for a political solution to the crisis is as urgent as ever, Oxfam says donors including France, Qatar and Russia, must also prioritise funding the UN's $5 billion appeals," it added.
France and Qatar, who back the Syrian uprising, and Russia, which supports the regime, are among the countries most heavily involved in a conflict that in 30 months has killed more than 110,000 people and forced millions to flee their homes.
But Oxfam said all three countries have committed significantly less aid than would be "fair" given the size of their national income relative to other donor nations.
"Qatar and Russia have both committed just three percent of what would be considered their fair share for the humanitarian effort, while France is struggling to reach half of its fair share (47 percent)," said Oxfam.
The group's statement comes ahead of an international donors meeting in New York, scheduled for next Wednesday.
"Donors must make real commitments at next week's meeting on Syria and ensure that the money is delivered as soon as possible... The situation demands committed funds in order to save lives," it added.
The UN in June launched its biggest ever appeal for donations to fund the humanitarian response to the Syrian war.
The appeal is just 44 percent funded, according to Oxfam.
"We're seeing people go without food, shelter and water on a daily basis," said Colette Fearon, who heads Oxfam's Syria programme.
"The scale of this crisis is unprecedented and some countries must start to show their concerns to the crisis in Syria by putting their hands in their pockets," she added.
The analysis also identifies countries that are contributing more than their "fair share," including Kuwait, Saudi Arabia, Denmark, Sweden, Norway and Britain.
The United States is the largest donor to the UN appeals, but gives "63 percent of its fair share," according to the report.