Tiny Irish Hamlet Prepares Big for Obama's Upcoming Visit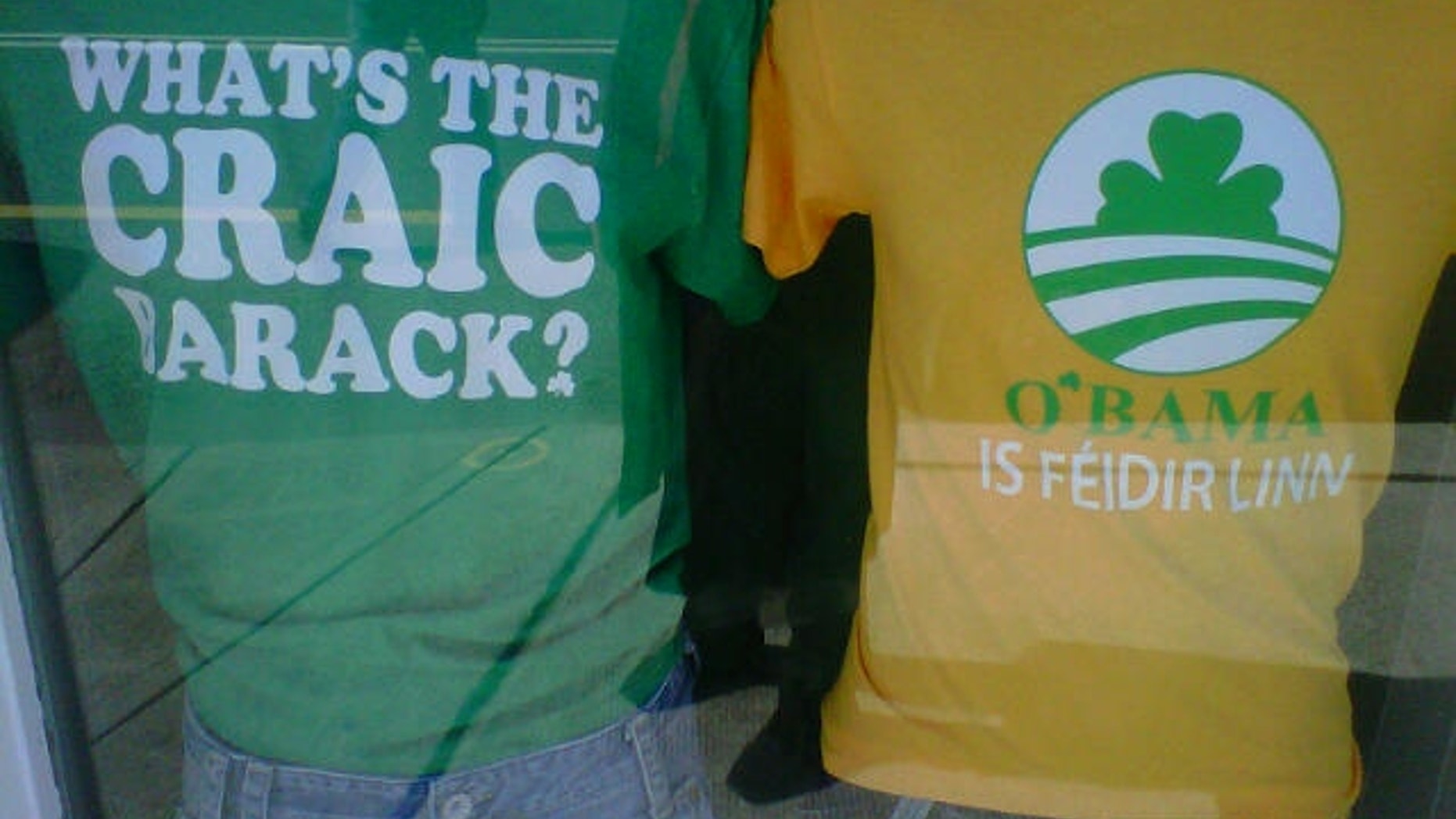 MONEYGALL, Ireland -- – The small Irish hamlet of Moneygall (pop. 298) is gearing up for the visit next Monday from its favorite son President Barack Obama.
Houses are being painted, American flags are being hoisted, and souvenirs of all kind relating to the 44th president from t-shirts to mugs to refrigerator magnets are being hawked.
"I'm over the moon," one villager told us.
"I will be a great day for Moneygall and a great day for the Irish," another said.
It all started when a local clergyman responded to an an enquiry from the U.S. and discovered that the great, great, great grandfather of Obama on his mother's side, Kearny Falmouth, lived in the town and emigrated to the U.S. in 1850.
Given questions from some quarters about President Obama's past we made doubly sure with Canon Stephen Neil.
"I am dead certain its true," he told us. "Geneologists are a conservative lot."
It's actually not too surprising that Obama should play the Irish card. Many other Presidents have done so in the past, from Kennedy to Reagan to Clinton. All have made visits. Some 22 out of 44 Presidents in fact can claim some Irish blood.
Overall there are over 40 million Irish Americans. Many of the are voters.
"If its political its political, " Henry Healy a cousin 8 times removed from Obama told me.
"For President Obama I also think its a very personal trip."
Security will be tight and Secret Service agents could be seen walking up and down Moneygall's main street.
The visit to Ireland by Britain's Queen Elizabeth, which concluded Friday in County Cork prompted bomb scares by Irish nationalists. The combine security budget for both events is topping $40 million.
This is on top of all the other fixings like new roads and paths, that are costly for an Ireland cash-strapped due to current economic woes.
But according to pub proprietor Ollie Hayes, whose bar sports a bronze-looking bust of the president on its counter, it's worth it.
"We have to get tourism business going," he said. "We've got to move it to the next stage."
According to Ollie and others, a visit by the "most important person in the world" is just the ticket for that. And the friendly folks in the town just might have some good "craic" (that's "fun" in Irish) to boot.