Three Venezuelan Soldiers Arrested On Smuggling Of 1.4 Tons Of Cocaine To Paris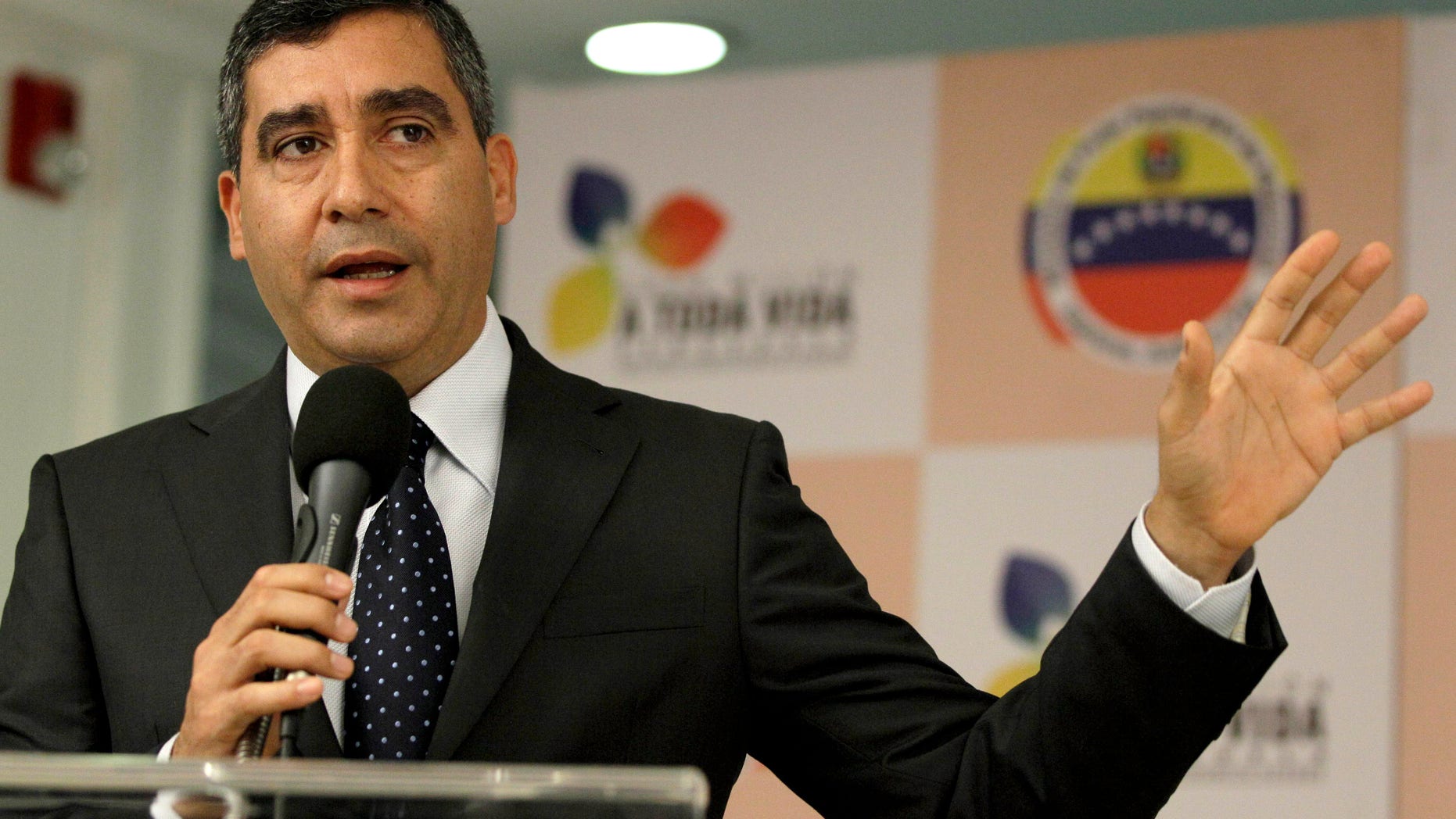 Three members of the Venezuelan National Guard, two sergeants and one lieutenant, are in custody for their alleged involvement in the smuggling of 1.4 metric tons of cocaine to Paris a couple of weeks ago.
The drug landed on an Air France flight in three dozen suitcases.
Venezuela's Interior Minister Miguel Rodriguez told state TV that the three men were arrested Sunday and that additional arrests were expected, with airline workers suspected.
French officials had announced on Saturday the discovery of the narcotics in luggage without baggage tickets indicating their owner. The flight had arrived in Paris on Sept. 11.
The Paris prosecutor's office said Monday that six people are in custody in the case, which involves police in several countries. Britain's government says three Britons have been detained.
Venezuela has become a major transit point for U.S.- and European-destined cocaine in recent years with Washington accusing several senior Venezuelan military officials of involvement.
Rodriguez said the Sept. 11 seizure at Charles de Gaulle Airport came after several weeks of investigation by French, Spanish, British and Dutch police. The drugs were placed on Flight 368, which departed Caracas on Sept. 10, he said.
Air France said in a statement that it is working with police and conducting an internal investigation, and increasing baggage checks at some "sensitive" locations.
There was no immediate explanation for why authorities waited nearly two weeks to announce the seizure.
Rodriguez said the three National Guard officials arrested were assigned to its counterdrugs command, based at Venezuela's Simon Bolivar International Airport.
"They are the first arrests from an investigation that began the moment information was received from France," he said.
Rodriguez said authorities were interviewing people, reviewing airport security camera video and reviewing baggage tickets for the suitcases.
Michael Shifter, president of the Inter-American Dialogue think tank in Washington, said the case supports U.S. accusations of high-level support for drug trafficking in Venezuela's military as it was unlikely two sergeants and a lieutenant acted alone.
"The quick arrests were not surprising — (President Nicolas) Maduro understands this is a real problem for him," Shifter said. "But it is doubtful that any higher-ups in the military who might have been involved will be held to account."
"It is hard to escape the conclusion that at least parts of the Venezuelan military are involved in drug trafficking," Shifter said. "For the Venezuelan government's image, this sizeable cocaine seizure is a serious blow and gives credence to U.S. government accusations."
Based on reporting by The Associated Press.
Follow us on twitter.com/foxnewslatino
Like us at facebook.com/foxnewslatino