Three unfinished tunnels found in riot-plagued prison in northern Brazil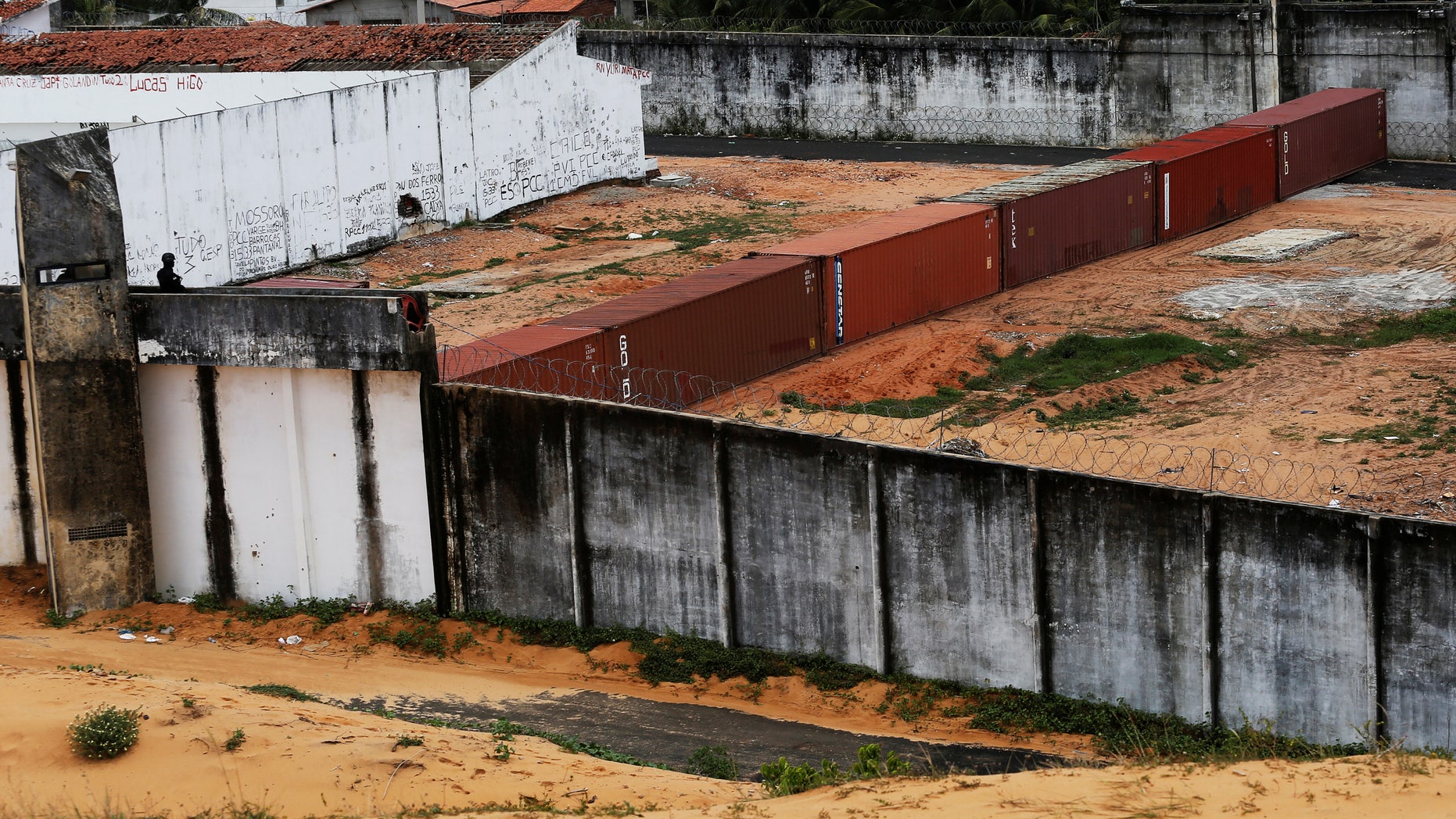 Federal police in Brazil have discovered three unfinished escape tunnels at the Alcacuz prison, where tensions remain high after at least 26 inmates were killed during a bloody riot 10 days ago.
Officials said inmates probably started digging because of the persistent heavy rains that have softened the ground.
They said the tunnels were not finished so nobody could have escaped.
Latin America's largest nation has experienced a wave of prison killings in recent weeks, with at least 140 dead since the beginning of the year.
The Alcacuz prison, in the northeastern city of Natal, is now the battleground in an escalating war between Sao Paulo-based First Command, Brazil's largest criminal gang, known by the Portuguese acronym PCC, and local gang Crime Syndicate of Rio Grande do Norte.
In a desperate move, over the weekend security officials put up an improvised wall of metal shipping containers. They say eventually it will be replaced with a concrete wall.
In the violence at Alcacuz, many of the dead were dismembered, and investigators from the medical examiner's office on Saturday found several body parts, including a full skull, parts of two other skulls and other bones. Given the state of decomposition of the skulls, the office said they belonged to people killed in the violence a week ago.
The outbreak of violence after the New Year is the latest in Brazil's beleaguered penitentiary system.
For two decades, the two factions have maintained a working relationship, ensuring a steady flow of drugs and arms over Brazil's porous border. But about six months ago, the PCC began trying to muscle the Red Command out of key drug routes.
The PCC has aggressively moved into new areas in the north and northeast of Brazil, where the deadly prison riots have taken place in recent weeks. In response, the Red Command allied itself with local gangs, enlisting them to take on the PCC.
The Associated Press and Reuters contributed to this report.