Thieves pry off ancient fresco from Pompeii's walls in latest setback to popular tourist site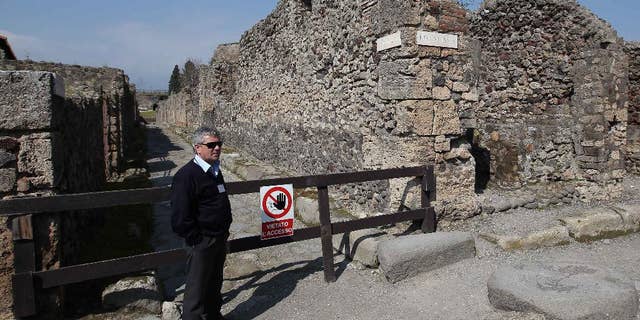 ROME – Thieves have pried off a chunk of an ancient fresco of the Greek goddess Artemis from the walls of Pompeii.
Pompeii's archaeological authorities said Tuesday the theft occurred on March 12 in the "Home of Neptune," in an area of Pompeii's sprawling excavation site not currently open to the public.
The thieves used a metal object to scrape off the upper corner of the fresco, making off with a faded, 20-centimeter image of Artemis, the Pompeii authorities said in a statement.
It's the latest setback for the popular tourist site, which has seen several walls collapse in recent months due to heavy rains. Similar collapses in recent years have prompted an infusion of EU funds.
Authorities said they delayed announcing the theft until Tuesday to not interfere with the investigation.