The Latest: UN envoy for Syria to brief Security Council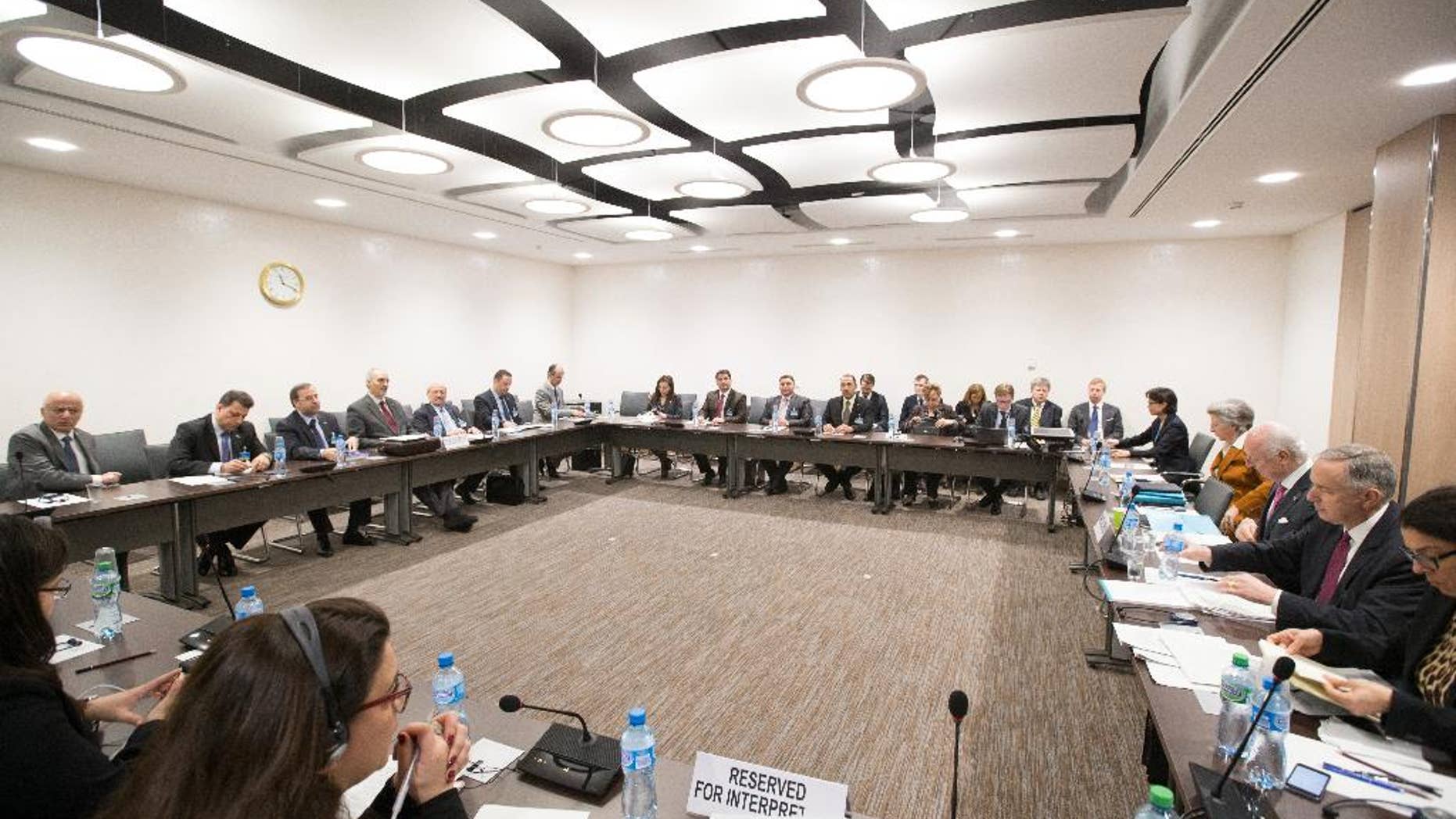 BEIRUT – The latest on Syria's civil war and the stalled peace talks in Geneva (all times local):
1:10 p.m.
The U.N. envoy for Syria will brief the U.N. Security Council on the latest round of Geneva peace talks, which have stalled after the main opposition group largely pulled out of the negotiations.
U.N. spokesman Ahmad Fawzi says the envoy, Staffan de Mistura, will address the council via video conference Wednesday after ending the third session of on-and-off talks this year.
Fawzi spoke ahead of meetings Tuesday in Geneva, including one between de Mistura and the Syrian government delegation and one by a task force that monitors Syria's increasingly wobbly cease-fire.
The opposition High Negotiations Committee suspended its role in the formal talks in Geneva last week to protest alleged cease-fire violations, a drop in humanitarian aid deliveries to Syrians and no progress in winning the release of detainees in Syria.
___
11:25 a.m.
A Syrian rebel-run first responder service says an airstrike has hit its training center in northern Syria, killing five personnel.
The Syrian Civil Defense, which conducts search and rescue operations in rebel-held areas, says the attack took place in the town of Atareb, west of the city of Aleppo, on Tuesday morning.
The organization, also known as the White Helmets, has received global praise for its rescue operations in Syria.
The Britain-based activist group Syrian Observatory for Human Rights has confirmed the strike. The Observatory, a monitoring group that relies on a network of activists inside Syria, also reported that separately from the attack on White Helmets, pro-government forces also launched two rockets into Atareb on Tuesday.