The Latest: Pope hopes trip aids Colombia's path to peace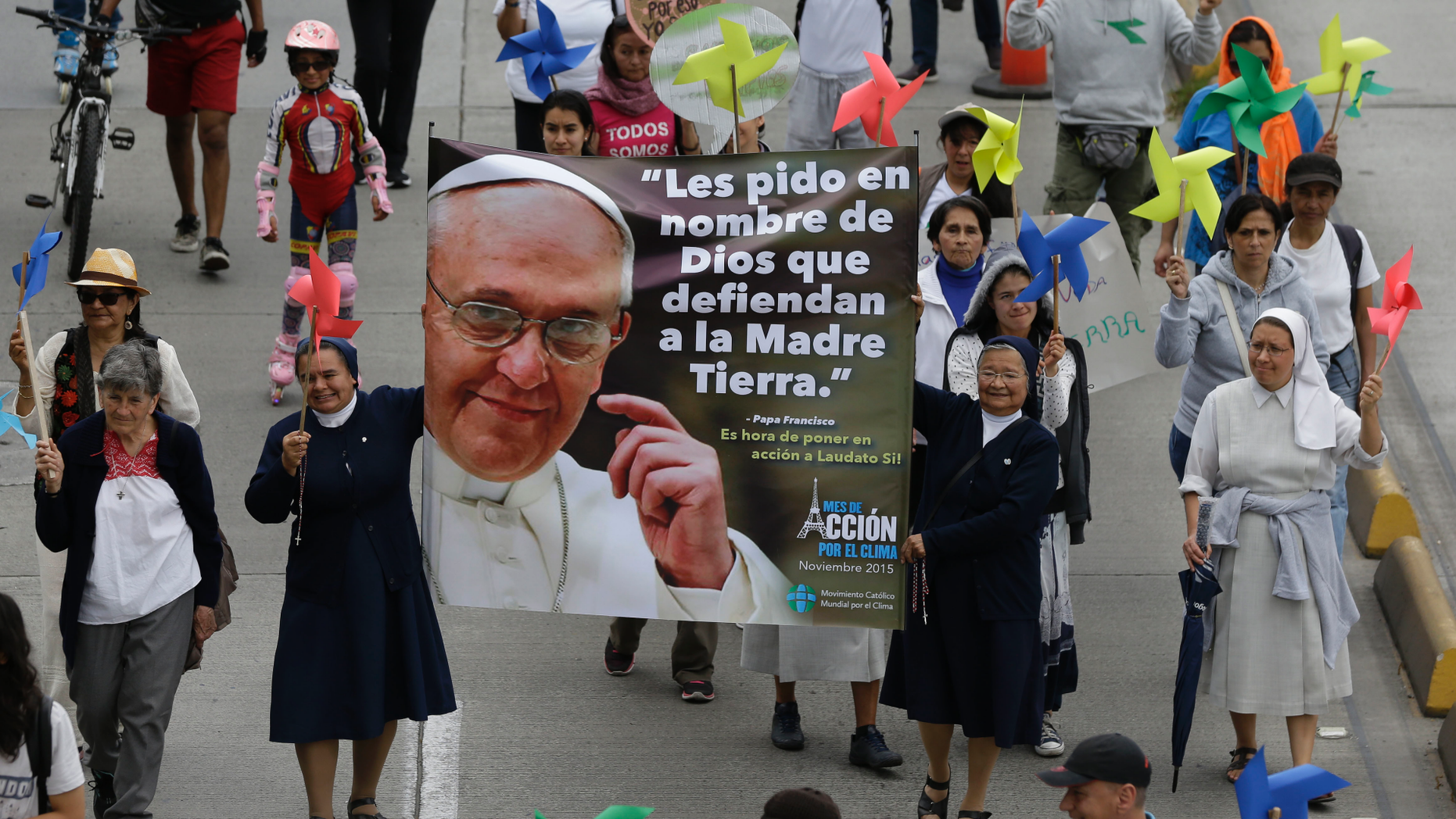 BOGOTA, Colombia – The Latest on Pope Francis' visit to Colombia (all times local):
5:45 a.m.
Pope Francis says his pilgrimage to Colombia is aimed at helping the country along its "path of peace."
Speaking to reporters aboard the flight that left Rome Wednesday morning for Bogota, Francis also asked for prayers for another South American nation, Venezuela, hoping it finds "good stability and dialogue with everyone."
Promoting reconciliation is a key goal of Francis' papacy.
Francis' hopes for peace for Colombia were bolstered this week with the signing of a new cease-fire with a holdout rebel group.