The Latest: London fire: Council rebuked for ending meeting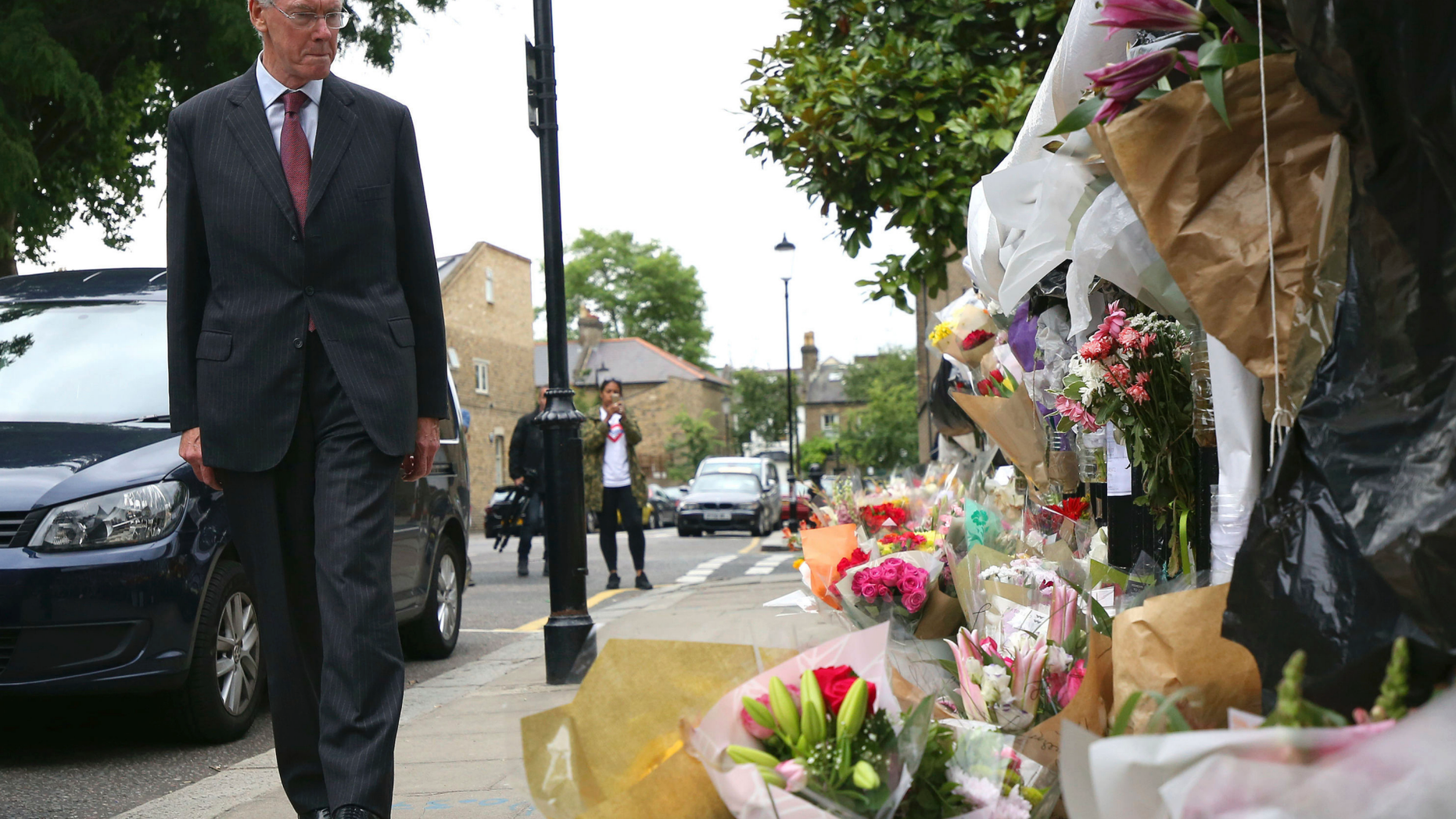 LONDON – The Latest on the London high-rise fire tragedy (all times local):
11:50 a.m.
The British prime minister's office has rebuked a local government council for aborting a meeting about the London high-rise fire tragedy because journalists were present.
Prime Minister Theresa May's Downing Street office has criticized the Kensington and Chelsea council's decision to shut down its first meeting since the Grenfell Tower inferno that killed at least 80 people.
Downing Street says in a statement that "the High Court ruled that the meeting should be open and we would have expected the council to respect that."
The local government council was at the center of controversy after it ended the meeting and then faced reports that it used more flammable materials in renovating the building to save money. The report was published Friday in the Times of London.
___
11 a.m.
A published report says a London local government council chose to use flammable aluminum cladding as a money-saver on the tower bloc where an inferno killed at least 80 people.
A report Friday in the Times cited documents showing that Kensington and Chelsea Council, which owns the building, chose aluminum composite panels for the renovation project rather than a non-combustible zinc alternative. The Times says the decision saved the council some 300,000 pounds ($390,000).
The report comes after the council on Thursday abruptly ended its first meeting since the disaster because reporters were present. The decision came after council leader Nicholas Paget-Brown apologized for the authority's response to the fire.