The Latest: EU adopts Brexit negotiating guidelines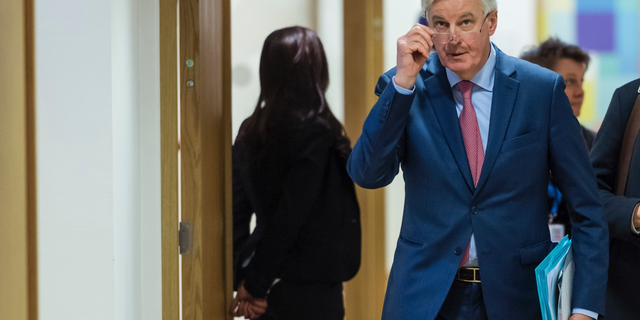 BRUSSELS – The Latest on Brexit negotiations (all times local):
3:20 p.m.
The European Union has adopted new orders for its Brexit negotiator laying out the terms of a transition period to help ease Britain out of the bloc after it officially leaves next year.
Bulgarian Deputy Prime Minister Ekaterina Zaharieva said Monday that EU ministers gave "a clear mandate" on their requirements for the transition period, to run from March 30, 2019 to Dec. 31, 2020.
She said that EU law would be applied in Britain during the transition, while the country would have "no participation in the EU institutions and decision-making."
The guidelines were adopted less than an hour into a meeting of European affairs ministers, and Zaharieva said "we hope an agreement on this with the U.K. can also be closed swiftly."
___
2:30 p.m.
European Union government ministers are meeting to endorse a new set of orders for their Brexit negotiator, focused on ways to ease Britain out of the EU from next year and lay the foundations for their future ties.
The negotiating guidelines set out the terms of a "transition period" that the Europeans want to run from the end of March next year until December 31, 2020.
In a draft of the guidelines, seen by The Associated Press, the EU insists that Britain should have no decision-making powers during the transition, while still abiding by all the bloc's rules, including any new ones.
Ireland's European Affairs Minister Helen McEntee said Monday that "When the U.K. leave the European Union they will not be a voice around the table."