Thai protest leader gets 20 years in prison for fraud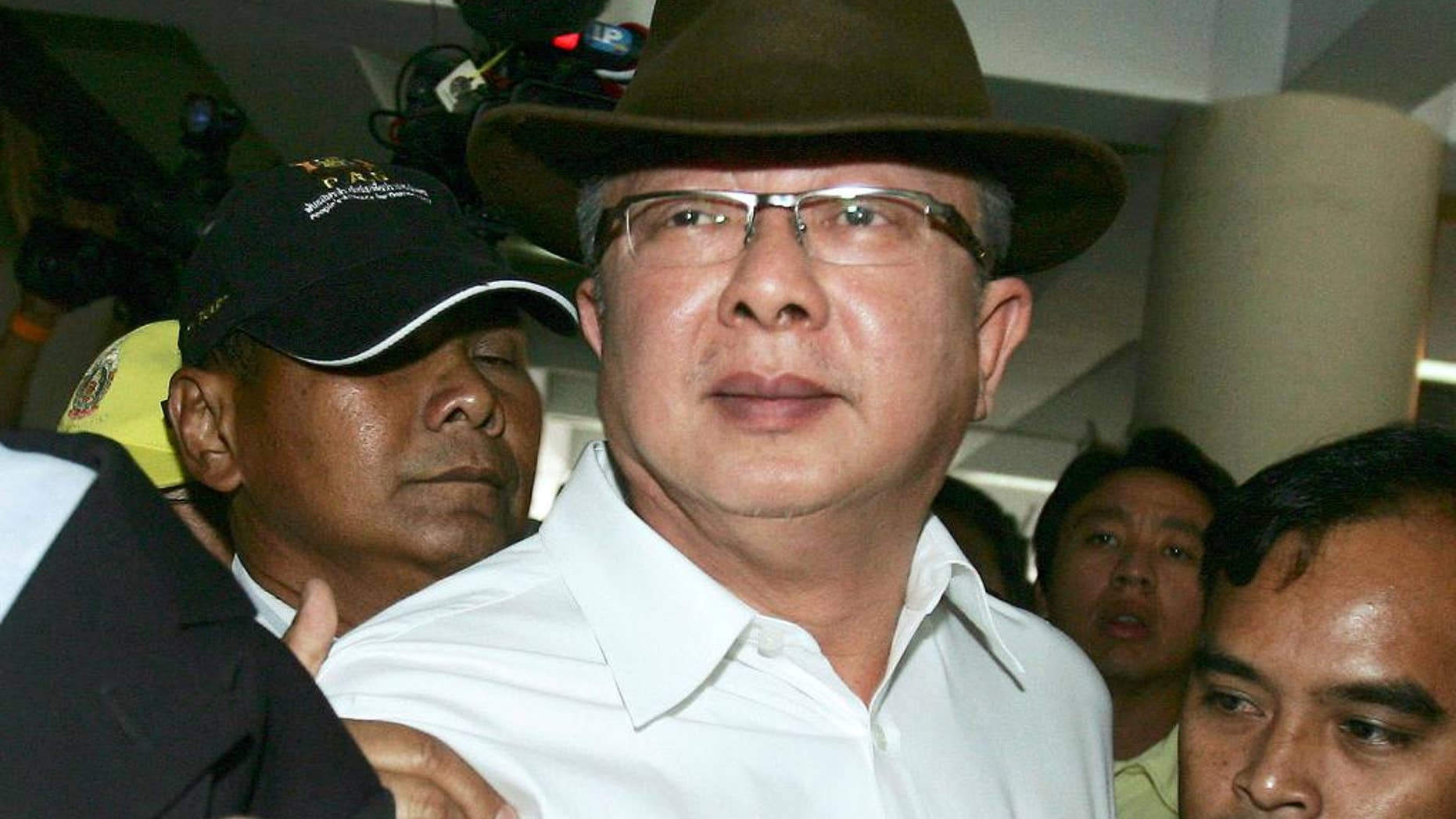 BANGKOK – Thailand's Supreme Court has upheld a 20-year prison sentence for fraud against a media tycoon whose crusade to oust a prime minister succeeded, triggering a decade of political violence and instability.
The court on Tuesday affirmed a lower court's 2012 ruling that Sondhi Limthongkul violated Securities and Exchange Commission regulations in 1996-97 by presenting fraudulent financial data to obtain a large bank loan for his business group.
Sondhi also is the founder of the People's Alliance for Democracy, which sought to force then Prime Minister Thaksin Shinawatra to step down in 2006 for alleged corruption and disrespect toward King Bhumibol Adulyadej. Thaksin was then ousted in a military coup, but his supporters and opponents continue to contend for power.