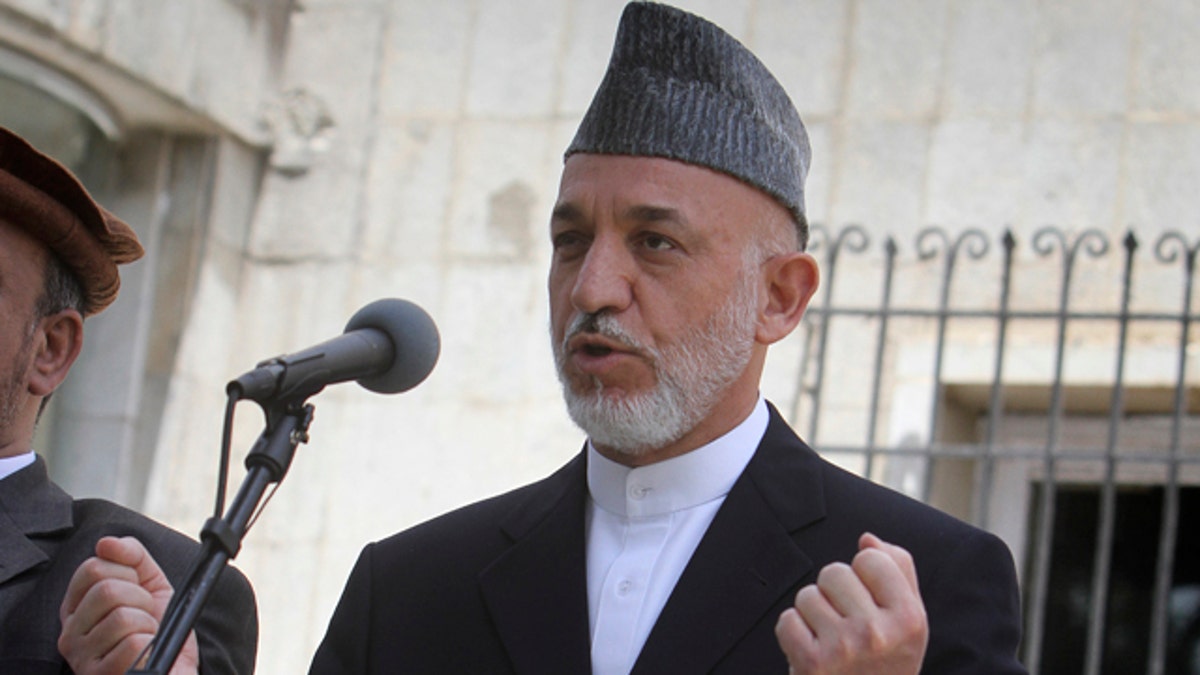 HELMAND PROVINCE, Afghanistan – The eight-year-old son of an Afghan policeman was kidnapped and hanged by the Taliban, officials said, after his father refused their offer to swap places with him.
Hamid Karzai, the Afghan President, condemned the killing in Helmand Province as a "brutal and cowardly crime that is not acceptable in any religion or culture."
Afghan officials said the policeman's son was kidnapped in Gereshk, in the center of the province, last Tuesday. He was found strangled in a ditch on Friday.
Daoud Ahmadi, a spokesman for the provincial governor, said the insurgents phoned the boy's father and demanded that he surrender himself along with a number of weapons and a police pick-up truck.
The policeman, identified locally as Mohammad Daoud, worked as a driver for the local police commander in Gereshk and had access to their fleet of green Ford Rangers, The (London) Times reported.
However, locals said Daoud refused the Taliban demand without even realizing that his son was missing because he thought the call was a prank.
It was only later, when he went home and found the boy's mother in tears, that he realized the threats were real and raised the alarm.
Although it was not the first time children had been deliberately executed in Helmand, the Taliban denied responsibility and President Karzai blamed "terorrists" without naming the insurgents directly.