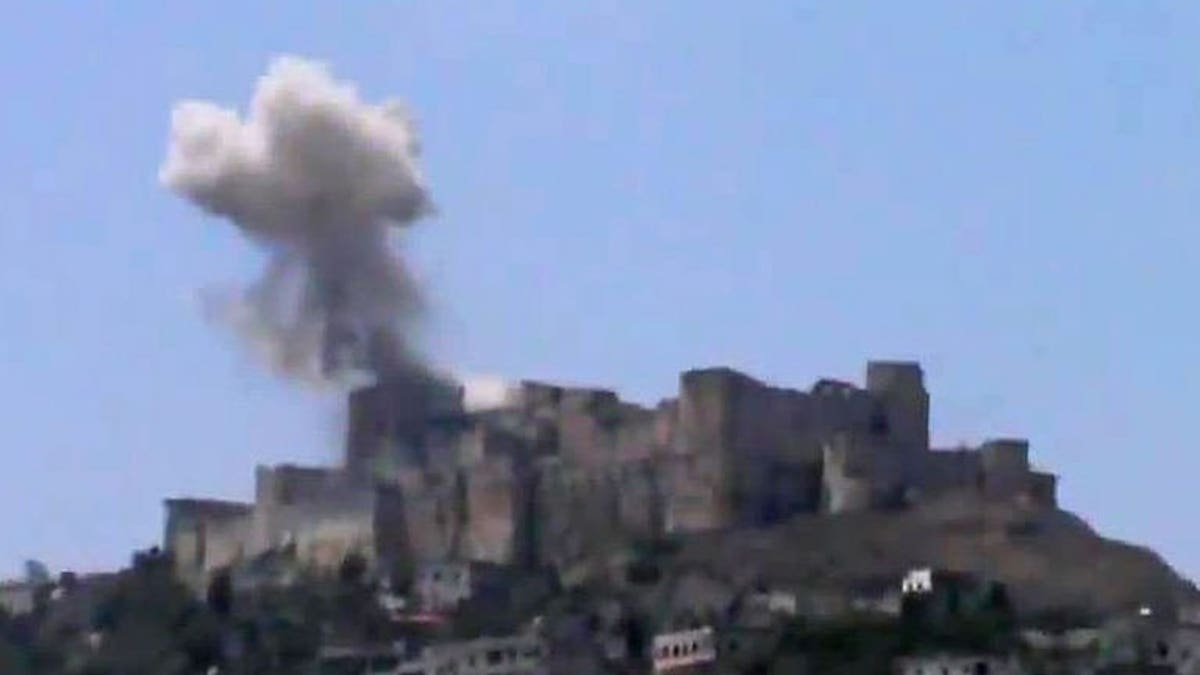 BEIRUT (AFP) – An air raid on Syria's famed Krak des Chevaliers castle, a UNESCO World Heritage site, has damaged one of the fortress's towers, footage shot by activists showed Saturday.
Several videos posted online showed at least one air strike on Friday against the castle in central Homs province, where fighting is raging between government troops and rebel forces.
The footage shows a huge blast as a tower of the Crusader castle, which is built on a hill, appears to take a direct hit, throwing up large clouds of smoke and scattering debris in the air.
A separate video filmed inside the fortress purports to show some of the damage caused by the air strike, including a gaping hole in the ceiling and a pile of rubble below.
"God is great. This is the destruction caused by MiG air strike on the Krak des Chevaliers," says the activist filming the damage.
"Look at the this, oh world. This is Bashar al-Assad bombing the Krak des Chevaliers," he adds of Syria's embattled president whom rebel forces are trying to topple.
The Syrian Observatory for Human Rights, a watchdog group, could not confirm direct hits on the castle, but said there were reports of three air strikes in the area on Friday.
The raids came after rebels apparently using the Krak des Chevaliers as a base attacked an Alawite village called Qumayri, killing several people, Observatory director Rami Abdel Rahman told AFP.
Fighting in and around the fortress has been reported throughout the conflict, which began with anti-government protests in March 2011 and evolved into an armed uprising after crackdowns on demonstrations.
The Krak des Chevaliers was built between 1142 and 1271, according to UNESCO, and along with the adjoining Qalat Salah el-Din fortress, is considered one of the best preserved Crusader castles in existence.
It was inscribed on the UNESCO World Heritage Site list in 2006, and is one of six sites in Syria designated as such.
In 2013, UNESCO decided to add all six of Syria's World Heritage sites to its World Heritage in Danger list, reflecting concerns that serious damage was being inflicted on the areas as the country's conflict continues.
The other sites include the Old Cities of Damascus and Aleppo and the ruins at ancient Palmyra.
More than 100,000 people have been killed in the Syrian conflict, according to the Observatory, which relies on a network of activists, doctors and lawyers on the ground.