Syrian missile fired at Israeli jets is intercepted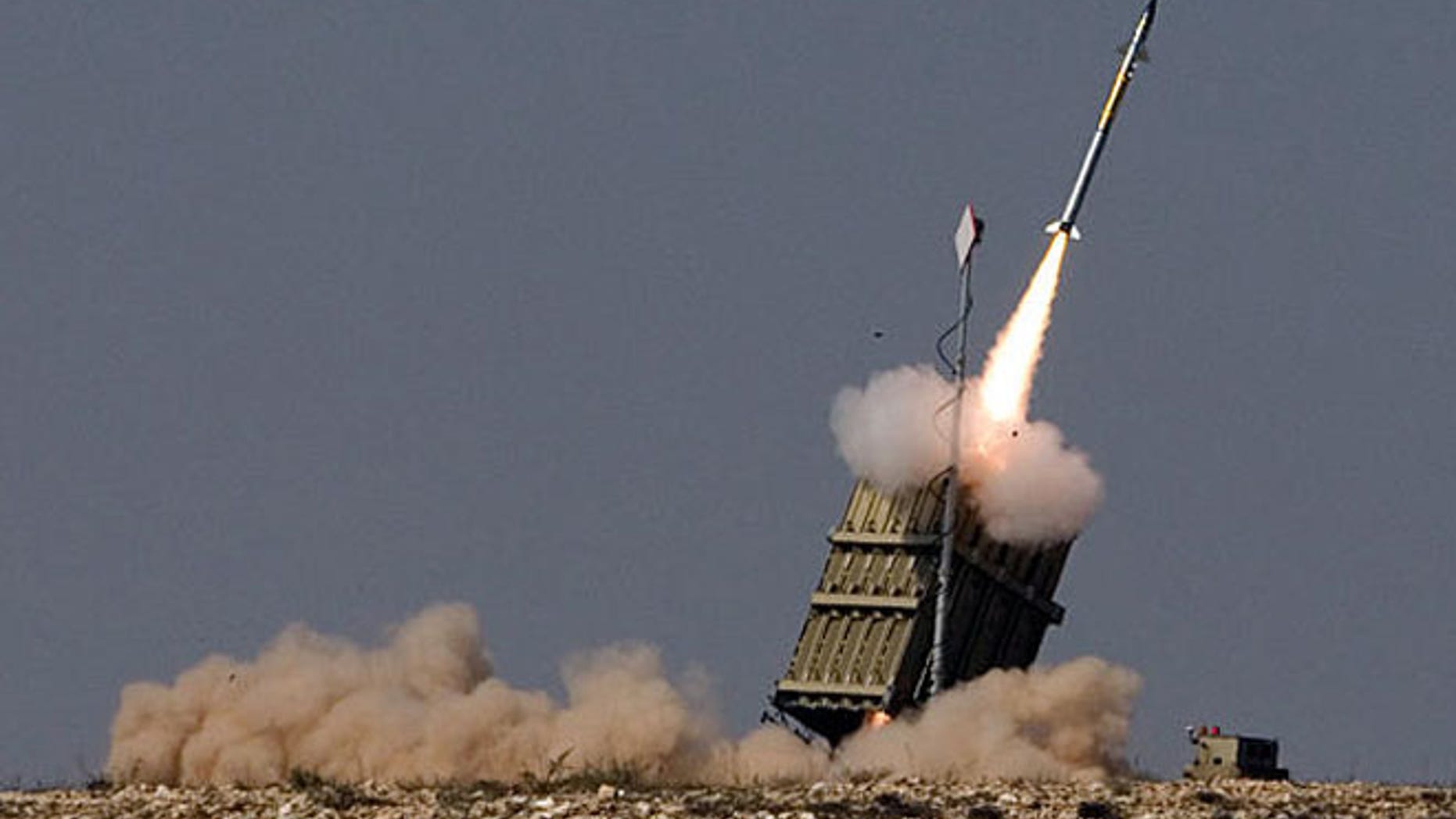 Syria launched anti-aircraft missiles toward Israeli jets Friday after a series of attacks by the Israeli air force.
ISRAEL'S ARROW ANTI-MISSILE SYSTEM SCORES FIRST HIT

At least one of the missiles was intercepted midair by the Israeli anti-missile system Arrow in the first reported use of the system. It marks the most serious incident between the two countries since the outbreak of the Syrian civil war six years ago, according to analysts.
"Several anti-aircraft missiles were launched from Syria following the mission, and IDF aerial defense systems intercepted one of the missiles," the Israel Defense Forces reported in a statement. "The safety of the forces and Israeli civilians were not compromised."
TRUMP'S ENVOY TRIES TO REVIVE ISRAELI-PALESTINIAN PEACE PROCESS
The rare statement did not specify which targets were attacked. Arab media reported that the target of Israel's strikes was a Hezbollah weapons convoy heading toward Lebanon.
"Our policy is clear. We will continue to act in order to stop weapons transfer to Hezbollah. When we see a possibility, and we have the intelligence and the capabilities, we act," Prime Minister Benjamin Netanyahu responded.
At approximately 3 a.m. local time, warning sirens sounded in the Jordan Valley and in the West Bank. Several moments later, two loud explosions were heard in Jerusalem. Only three hours later, the Israeli army spokesman issued the statement.
A Syrian military statement said four Israeli warplanes violated Syrian airspace -- flying into Syria through Lebanese territory -- and targeted a military position in central Syria. It said Syrian anti-aircraft systems confronted the planes and claimed one of the jets was shot down in Israeli-controlled territory and that another was hit: a claim Israel denied.
After the strike in Syria, the Russian foreign ministry summoned the Israeli ambassador to Moscow.
This would not be the first time the Israeli air force has targeted weapons convoys in Syria headed for Hezbollah -- Iran's proxy group in Lebanon. Israeli officials repeatedly have vowed to take any necessary action to prevent weapons shipments from Iran to Hezbollah via Syrian territory.
Netanyahu traveled five times to Russia to meet with his counterpart, President Vladimir Putin, making sure Russia complied with Israeli interests in the region. In Fall 2016, Russia agreed to let Israel continue defending itself, and preventing any accidental clashes.