Syrian journalist reportedly dies of shooting attack wounds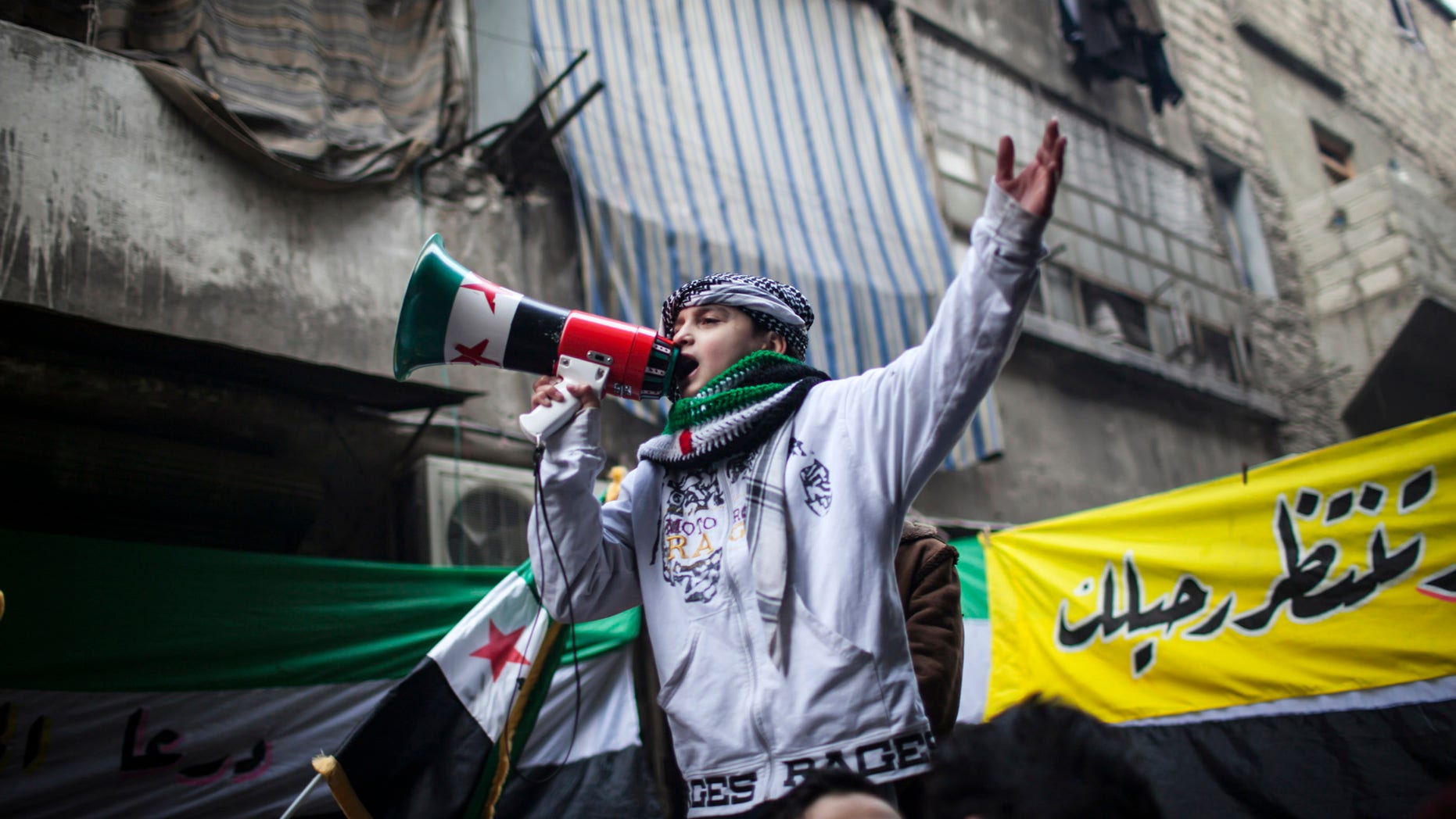 BEIRUT – Syrian journalist for a pro-government television station died of wounds sustained in a shooting attack in the suburbs of Damascus, state media said Saturday, as rebels fighting to topple President Bashar Assad pressed ahead with an offensive on the capital.
The SANA state news agency said that Suheil al-Ali, who worked for the private, pro-regime Dunya TV station, died Friday, four days after a "terrorist" opened fire on him as he was returning home from work. The government refers those trying to topple Assad as "terrorists."
Al-Ali is the latest of several journalists working for pro-government media in Syria to have been killed. A cameraman for Syrian state TV and a reporter for the state newspaper Tishrin were among others slain in recent months in killings the Assad regime has blamed on rebels.
Fighting has raged for weeks in the neighborhoods and towns around Damascus that have been opposition strongholds since the Syrian uprising began in March 2011. The revolt started with peaceful protests but morphed into a civil war that has killed more than 60,000 people, according to a recent United Nations recent estimate.
Rebels are trying to push through the government's heavy defenses in Damascus, the seat of Assad's power. The regime has responded with a withering
The Britain-based Syrian Observatory for Human Rights said rebels and government troops clashed Saturday in suburbs south of Damascus, including Harasta and Daraya. The Observatory, which relies on reports by activists on the ground, said government troops had arrested several residents in raids in the suburb of Qatana.
The Syrian military launched an offensive in a bid to dislodge rebels holed up in Daraya, which is located just a few kilometers (miles) from a strategic military air base west of the capital, and the army has dispatched reinforcements to the suburb in an effort to expel opposition fighters, the Observatory said.
Regaining control of Daraya would provide a boost to the regime's defense of Damascus.
Fighting was also reported on the road to the Damascus International Airport, the Observatory said. The airport has not been functioning since last month when clashes erupted on the airport road, and international airlines have not yet resumed flights to the Syrian capital. Airport officials have said the facility is open, but have not said which flights are operating.
Rebels frequently target government officials for assassination, and have killed several regime figures. The most dramatic attack took place in July when they detonated explosives inside a crisis meeting in Damascus, killing four senior officials including Assad's brother-in-law and the defense minister.
Large bombings have been a trademark of Islamic radicals fighting alongside the Syrian rebels, raising concerns about the extremists' role in the civil war.
Last month, a suicide bomber wounded Interior Minister Mohammed al-Shaar in an attack on his ministry building. After the Dec. 12 attack, al-Shaar was secretly sent to neighboring Lebanon for treatment of a back injury, but was rushed out of a Beirut hospital and back home two weeks later for fear of being arrested by Lebanese authorities.
On Saturday, SANA denied reports that al-Shaar had died, saying the minister is "in good health and recovering."