Swedish police denies playing 'Fast and Furious'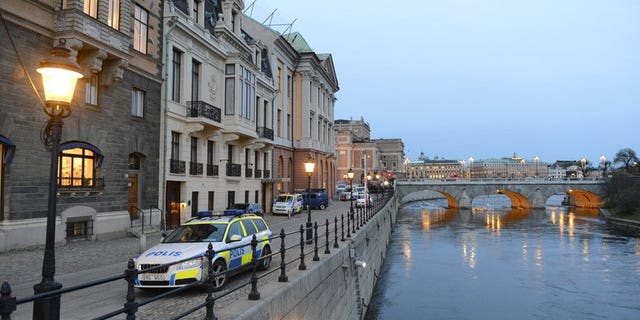 STOCKHOLM (AFP) – Swedish police denied Monday that one of its cars had taken part in an illegal street race in a Stockholm suburb, as suggested by a mass-circulation daily providing what it said was video evidence.
In a short clip posted online by the Expressen newspaper, dated July 6 according to the man who recorded it, a police car is seen slowly approaching a grey car on a two-lane highway.
Spectators are crowding in the location known for its street races, as the two vehicles begin what appears to be a race.
The police car seems to be ahead but, according to a witness quoted by the paper, was driving slowly.
"A police car took part in an illegal street race," stated Expressen, quoting the driver of the grey car.
A police officer with the same unit as the driver of the car in the footage told AFP there was no way Stockholm police would be involved in a street race.
Rather, the police officers in the car had been on the scene to order the participants to stop, said the officer, Christian Agdur.
"They left because they were called to another case," he added.
Another police official, Gert Rosvall, indicated to Swedish news agency TT that an internal investigation would examine the case further.